Ex-Brazil coach Dunga issues legal claim over QPR loan
Last updated on .From the section Football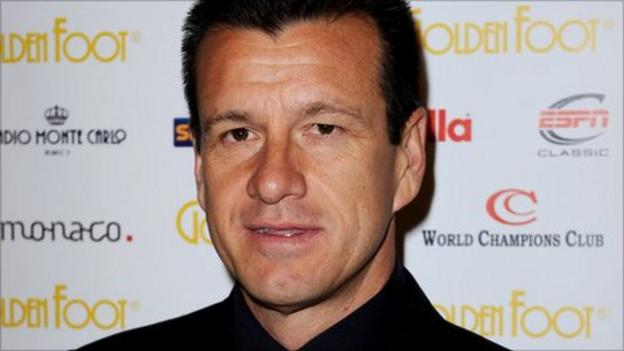 Former Brazil coach and captain Dunga has instructed lawyers to recover a £750,000 loan he claims he made to QPR in 2006.
Dunga has previously been acknowledged by QPR as an investor in the club, when it was under previous owners.
He has instructed lawyers Collyer Bristow to pursue his claim in the High Court if necessary.
He says the club's current owners, who include Flavio Briatore and Bernie Ecclestone, are refusing to repay him.
Dunga became a QPR director in 2004 as part of the Gianni Paladini-led consortium that bought a major stake in the club, but he resigned two years later after being appointed as Brazil coach.
The 47-year-old said in a statement released by his lawyers: "I loaned my money to QPR in good faith when they needed it and am very disappointed that the new owners, who are very wealthy, are now refusing to pay it back.
"I am fully confident in the English system of justice and that the court will help me recover my loans."
Steven Heffer, of Collyer Bristow, said: "I can confirm I have been instructed by Carlos Dunga to issue proceedings in the High Court to recover the money he lent to QPR.
"I am waiting to hear back from QPR's lawyers whether the loan will be repaid without the need for a court action. It would be inappropriate to say anything further at this stage."
QPR have refused to comment on the report.