Sion president the embodiment of a controversial club

By Annie McGuire
BBC Sport Scotland
Last updated on .From the section Football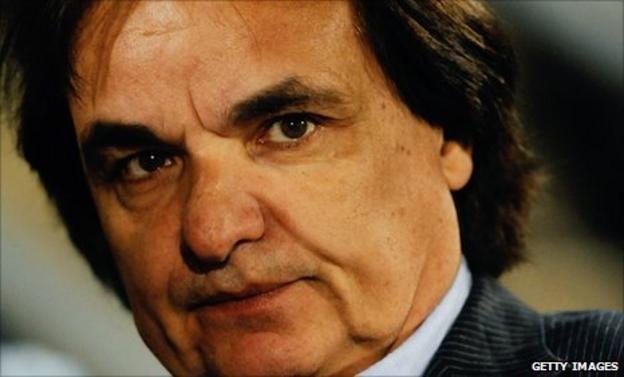 If one man embodies the ambitions of FC Sion, it is the club's president Christian Constantin.
An architect to trade, and formerly a goalkeeper with Lugano under Ottmar Hitzfeld, Constantin has spent eight years rebuilding a side which came close to going out of business in 2002.
That reign has been fraught, with Constantin dispensing with 20 managers and twice taking to the dugout himself.
The results haven't been bad though. Sion became the first Second Division side to win the Swiss Cup in 2006, repeating the feat in 2009.
But the latest difficulty for the club is a saga that could have a direct impact on Thursday's match against Celtic.
In February 2008, Sion unveilled Egyptian goalkeeper Essam El-Hadary as their new signing, but his former club Al Ahly maintained he was not in a position to leave them.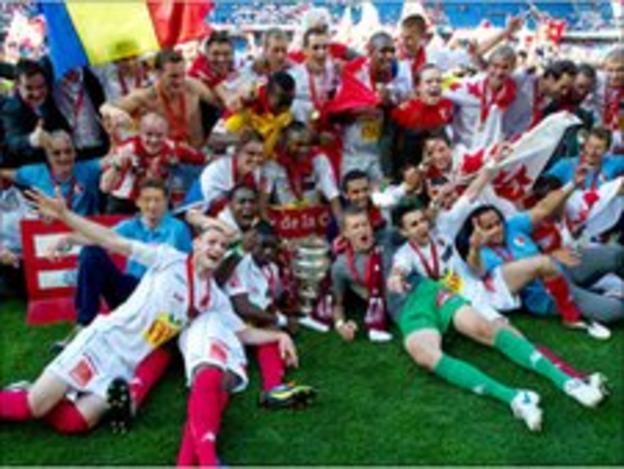 El-Hadary then sought to terminate his contract in line with Article 17 of Fifa's transfer regulations which allows players to cancel their contracts after a "protected period" - the same piece of legislation used by Hearts' Andy Webster in 2006 when he moved to Wigan.
The upshot of what has become a saga for the Swiss Cup champions, was a transfer embargo, successfully challenged last week in the civil courts by the individuals involved.
The Swiss legal system ruled that the players can play, and indeed three did in their 2-2 draw with Lucerne at the weekend.
But Fifa statutes prevent football disputes being remedied in the courts.
In all six players were signed while the ban was in place and five are listed in the squad to travel to Glasgow.
Whether Sion will risk the wrath of Fifa and Uefa by playing them will provide an interesting backdrop to the tie.
Constantin, for his part, has threatened to boycott away matches if Fifa's ruling stands.
The former Hearts defender Jose Goncalves is one of the 'Sion Six', but remains hopeful of taking the field.
And he thinks Sion, currently joint third in the Swiss League, can prove a match for Celtic.
"We have a really good squad, very good quality and I think it will be an interesting game," he said.
"I always aim to win, but if I can go back to Switzerland with one point then I'll be happy as well.
"Celtic are not an easy team to play. They are used to playing in the Champions League and Europa League.
"A lot depends how the game starts. I think whichever team scores first will win the game."
And after four years in Scotland, Goncalves is eager to renew old acquaintances.
"It is always nice to play at Parkhead. Once you are on the pitch you know what people expect from you.
"I was always more motivated when I played at Parkhead, so I have told everyone here what it will be like."