Rangers' Champions League earnings revealed
Last updated on .From the section Football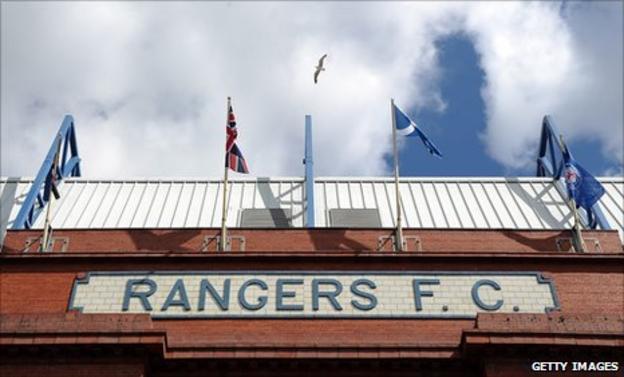 Uefa have revealed that Rangers earned 18.5 million euros from their participation in the Champions League last season.
Half of Rangers revenue, 9.36m euros, came from the television market pool.
The figures cover a campaign which saw Rangers compete in the group stages, followed by the Europa League.
It's an increase on Rangers' £14m revenue the previous season when they finished bottom of their Champions League group.
The break-down of last year's figures includes 3.9m euros for participation in the group stage, 3.3m euros match bonus and 2m euros performance bonus ,based on the points Rangers accumulated.
European football's governing body published the revenue distribution figures for clubs participating in the group stages and beyond in last season's competition.
Winners Barcelona earned a total of 51.025m euros, but runners-up Manchester united earned even more 53.197 million euros because their share of the television market pool was greater.