Portadown director Yalcin Cubuk resigns his position
Last updated on .From the section Football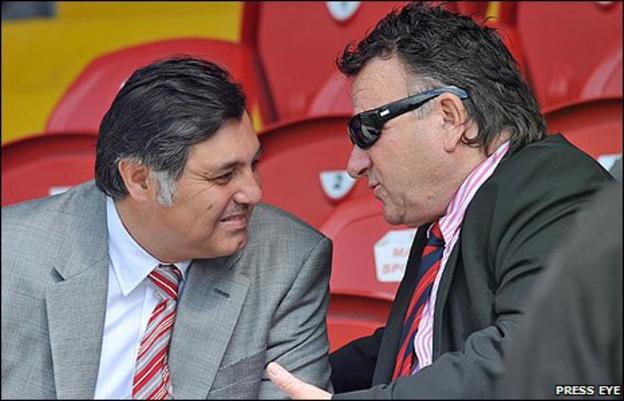 Portadown director Yalcin Cubuk has resigned after shareholders rejected his proposals to attract future investment to the club for the second time at an EGM on Tuesday night.
Turkish-born businessman Cubuk wanted to take over as chairman from Roy McMahon who stepped down in June.
His proposals included a link-up with top Turkish side Galatasaray.
"Neither I nor any of my contacts will be putting any money into the club," said Cubuk in a statement on Wednesday.
"Galatasaray will also drop any plans they had for investment in the club's development.
"I worked hard to put together a plan which would see the club put on a sound financial footing and link up with one of the best football clubs in Europe.
"It is truly baffling how the shareholders did not see the benefits that I could bring to the club.
"I am at a loss as to what the directors or shareholders plan to do to overcome the club's present financial difficulties.
"I think it is time for those who have opposed my plans to tell the fans how they intend to get the club out of the mess it is in right now," added Cubuk.
Portadown shareholders, directors and fans are scheduled to meet again next week in an attempt to secure the club's future.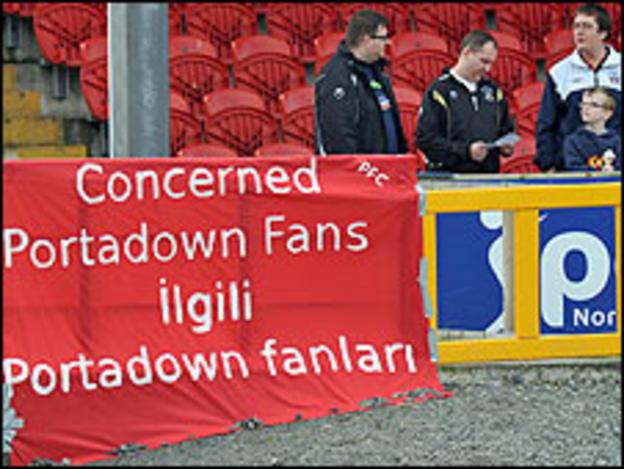 An alternative board is to be put in place to secure its immediate future.
Concerns about the club's stability have been aired by fans who have come formed a grouping called Portadown Concerned Fans.
After the resignations of McMahon and David Jameson, the club website revealed Cubuk as the new chairman, but that appointment was never finalised.
The team's long-serving manager Ronnie McFall, also a director and shareholder, is understood to have been supportive of the plans of Cubuk.
The club wants to appoint a new director as five are needed for it to function properly.
Cubuk is understood to have suggested three new board members but they were rejected by shareholders.
Portadown are reported to have debts of more than £1m, and £810,000 of that is owed to McMahon's Met Steel company who used to be the club's sponsors.
McFall has been manager of the Ports since December 1986 and has guided them to four Irish League championships.
Cubuk has run a successful business in Portadown for 20 years and had ambitious plans for the football club, both on the playing side and the facilities at Shamrock Park.