Chairman Kevin Heaney quells talk of Truro City sale
Last updated on .From the section National League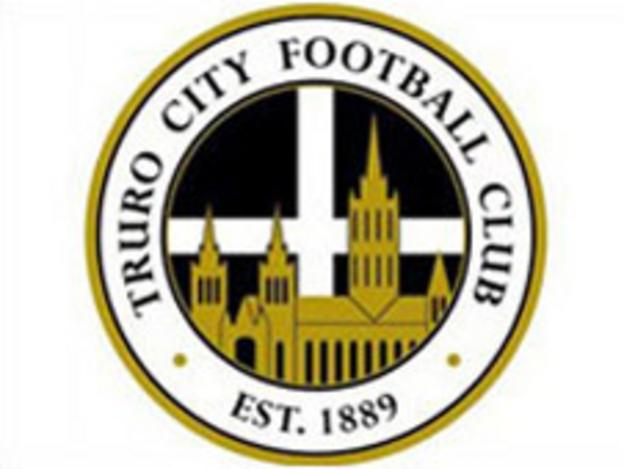 Truro City chairman Kevin Heaney has dismissed speculation that the Blue Square Bet South club is to be sold.
Heaney, who has owned Truro since 2004, is currently representing a group trying to buy Plymouth Argyle.
In a statement, Heaney said: "The wild rumours which have been circulated regarding the impending sale of Truro City FC are completely false.
"I am 100% committed to Truro and am very proud to have been its chairman since 2004."
He continued: "I plan to continue in that role for the continuing future with so many exciting things happening with the club."
As chairman of Truro City, Heaney's involvement with the deal to rescue Plymouth has come under scrutiny because Football League rules state no one can be involved in running two different clubs.
In order to avoid breaching the rules, the plan is that Heaney and the group he is representing, Bishop International Limited, will sell the football element of the club to acting chairman Peter Ridsdale for £1 once the takeover deal is completed.
Such a move would leave Bishop International Limited as the owner of the club's Home Park Stadium and surrounding property assets, while Ridsdale would own the football club, and Plymouth's joint administrator, Brendan Guilfoyle, has reiterated that he expects the takeover to go through by the end of this week.
Guilfoyle said: "We asked of proof of funds from BIL, which is the company that Kevin Heaney's behind, and we haven't had proof of funds today [Tuesday], but what we have had from his solicitors is evidence of a funding line that he's working on and there's some due diligence going on.
"I'm content that this money is going to be forthcoming in the not-too-distant future and I think he's going to do the deal.
"We're confident [Heaney] is going to come up with the money based on the assurances he's giving us."
"We're trying to get completion by the end of this week."