Ipswich Town 'a million miles' from best - Paul Jewell
Last updated on .From the section Football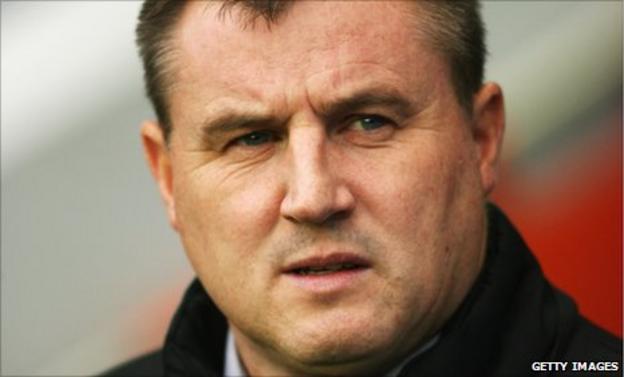 Ipswich boss Paul Jewell has said he is "sick and tired" of his side's repeated failings and believes they are a long way off a promotion challenge.
"Teams counter against us and we're in the wrong holes. I'm sick and tired of saying it," he told BBC Radio Suffolk.
"Everyone knows we're trying to improve the squad and where the squad needs improving, not just at the back."
Jewell has made eight acquisitions already since the end of last season, but is adamant he will need further reinforcements to turn around the club's fortunes.
"We have a bid in for a player. The problem is the Premier League teams don't want to let their players out until they know where they are on 31 August," he explained.
"I think we've got to take some pain before we get some gain, this team is a million miles away from where people think it should be.
"We need to get players in who have the hunger and desire.
"The same old problems we had last year, and the season before I guess, are still here."