Martin Allen relishes Notts County-Juventus game
Last updated on .From the section Football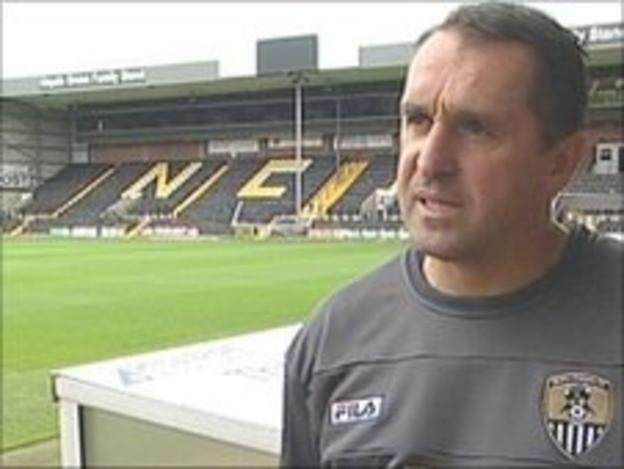 Notts County boss Martin Allen says it is surreal that his team are to play Juventus next month.
Allen told BBC Radio Nottingham: "It's surreal. It's going to be a magical occasion.
"We've got to maximise the opportunity to play against one of the most famous football clubs in the world."
Juventus have worn their black and white striped shirts since Englishman John Savage played for the Turin club in 1903.
But despite the link between the clubs, Allen thought chairman Ray Trew was joking when he told him about the game scheduled for 8 September.
Allen said: "When I first took the call from the chairman - just as I suppose most people are - I was shocked. I thought it might have been a bit of a wind-up.
"But then I could quickly tell from the tone of his voice that he was serious, that the offer was there.
"Of course there was a concern about the Walsall game in my mind but having spoken with the chairman and the players, it's a must."
Notts play Walsall in a League One game just two days later, but manager Allen said the Juventus game was too good an opportunity to turn down.
"For all of us, for every player, for every professional to be involved - I mean it's just something we watch on the telly, isn't it - Champions League stuff," he said.
"For everybody to be going out there and doing this in Italy is a fine achievement by our chairman and we've got to make the most of it."