Cisse wants move from Freiburg
Last updated on .From the section Football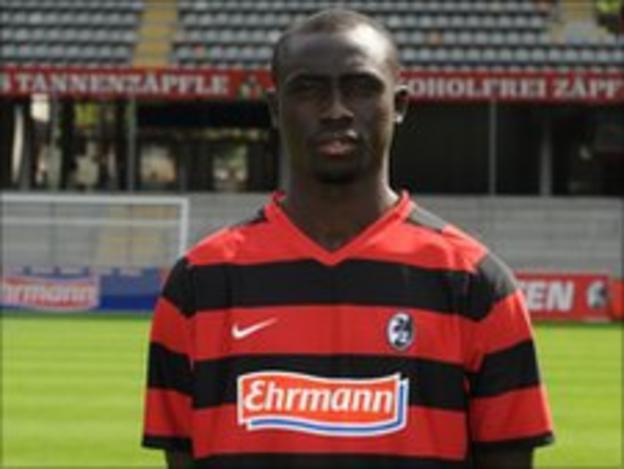 Senegal striker Papiss Demba Cisse has said he wants to leave German side Freiburg for a bigger club.
The 26-year-old's contract with the Bundesliga side runs until 2014, but the forward says he is ready to move to a different level.
"Yes I have a contract but I really want to try playing at a different level," he said.
Last season, Cisse scored 22 goals in 32 appearances, helping Freiburg to finish ninth in the league.
He has scored four times in three league games so far this season.
Freiburg club officials have indicated they would consider selling Cisse if a ''satisfactory'' offer came in for him.
"We haven't received an adequate offer for Papiss, so we are not really looking at this as a serious issue," said Freiburg's director of sport Dirk Dufner.
"And if we get made an offer in the next few days, that doesn't mean we will let him go, but I wouldn't rule it out," he added.
Freiburg chairman Fritz Keller says he has no problems with Cisse trying to seek a transfer elsewhere as long as he keeps scoring goals.
"We are all still pretty calm, the boy has been doing a little in-house advertising, that's legitimate," said Keller.
"As long as he is scoring goals for us, then things are all very well."
Cisse had been linked with English Premier League sides Blackburn, Sunderland, Fulham and Tottenhman.
There were also speculations that Arsenal were interested.
The transfer window ends on 31 August.