Chick Young's view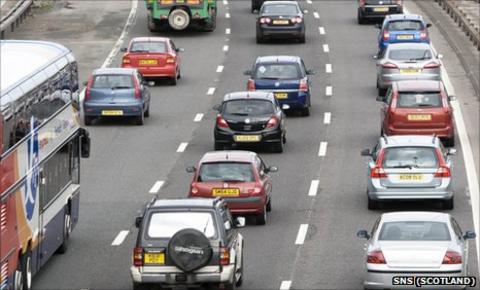 I can see them now, my team mates... which, when I come to think of it, is actually is more than I could do then.
That was the thing about the changing rooms at the Fifty Pitches.
Dark as two in the morning, at three in the afternoon. There wasn't an electric light in sight.
And the irony of it all.
Just across the Sheildhall Road there was the landmark Art Deco Luma Tower, a light bulb factory.
As far as the changing facilities in 50s and 60s Glasgow were concerned, about as useful as a marina in the desert.
And another thing, Ancient Rome could have given Glasgow Corporation lessons in plumbing; one freezing cold tap for a 1,000 or more guys playing on black ash.
We went home looking like we had spent 45 minutes each way mining for nutty slack.
But for all that there WERE fifty pitches, stretching from the Cardonald-Govan area of the city all the way - it seemed then - into the sunset somewhere over Nova Scotia.
Oh how you prayed your team was allocated pitch one, two or three.
Number 48 involved a three day camel hike before you could get a game under way.
Then they built a motorway, the M8, first slicing them and then swallowing them all but completely.
And then came the supermarkets killing the corner shops and thieving us of our playing fields.
Not just in Glasgow - beside Hampden for example where an Asda now stands - but across the nation.
And did they replace them? Did they stuff.
I'll bet supermarkets and motorways and redevelopment have robbed Scotland of a thousand football pitches and more over the last 40 years.
So don't raise your eyes in astonishment at the shrinking reputation of our national game.
The kids can't play if they have nowhere TO play.
The current laughable standing of our game on the world front is down to more than just land hijacking of course, but don't tell me the contribution of loony councils who take down the goalposts on public parks in the summer hasn't been a major factor.
We were inundated with texts, emails and posts on the Sportsound Facebook and Twitter pages on Saturday when I mentioned the Fifty Pitches and the general pillaging of our parks on BBC Radio Scotland's Open All Mics programme.
Of course there was the nostalgia issue, though even in these carefree days I didn't see the funny side of getting changed in a corrugated iron hut with no lights, no heating and no floor, next-door to nowhere to wash, and coal dust on which to try and shed some wing-play magic dust.
But it rang true for another reason.
Try running an amateur team these days. Try booking a park - if you first can raise the funds, that is.
Pitches are grossly over-priced, and, councils - and private businesses who let out the five and seven-a-side areas - get their money because of the old fashioned back-to-basics law of supply-and-demand.
You can't book them too far in advance, and so, match secretaries are up at dawn on a Monday trying to be first in the phone queue.
For me it was the long lost Fifties, football's black hole of Cardonald, which nevertheless have a place in my heart.
For you, somewhere between Lerwick and Land's End there will be a similar story of a hopefully more green and pleasant piece of land which nevertheless was robbed from our game.
The sad truth is that the supermarkets and councils will never compensate us.
But in the days still to come they must be forced to replace what they take away.
You sure can't play on the streets any more, so we need more facilities - all weather, if you're asking - and we need it now.
The building of the M8 motorway left a black hole in my life.
Even if, in truth, that's more or less what the Fifty Pitches were in the first place...