Algeria into the top 50 in the Fifa's world rankings
Last updated on .From the section Football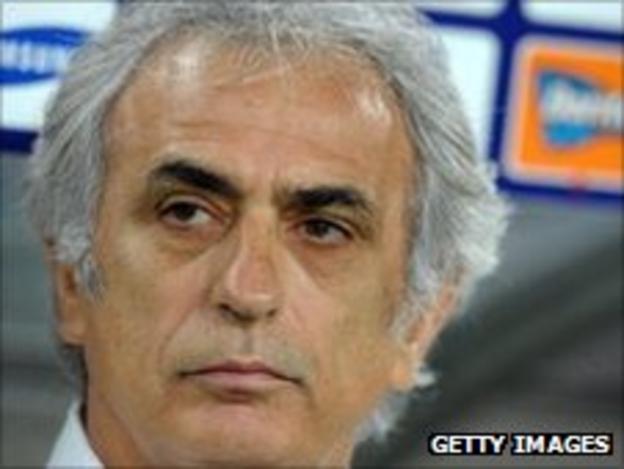 Algeria have moved into the top 50 in the world according to the latest Fifa rankings.
The Desert Foxes have moved up six places into 46th despite having not played a game since July's rankings.
Ivory Coast remain the highest ranked African team at number 15, but they have dropped one position.
The other big movers amongst Africa's top sides are Nigeria they move up five places to 38 globally and number four on the continent.
The biggest movers in Africa though are the tiny Seychelles they leap a massive 24 places but are still at 175 in the World.
Their move is thanks to their recent victory at the Indian Ocean Islands Games, which they hosted and beat Mauritius on penalties in the final.
Other big movers include Zimbabwe (up 12 places) and Cape Verde (up 10 places).
The Netherlands have replaced Spain at the top of the overall rankings.
The world and European Champions have dropped to second after losing ranking points in a friendly defeat by Italy.
Africa's Top Ten (global ranking in brackets):
1. Ivory Coast (15)
2. Egypt (34)
3. Ghana (36)
4. Nigeria (38)
5. Burkina Faso (40)
6. Algeria (46)
7. South Africa (47)
8. Senegal (49)
9. Cameroon (52)
10. Tunisia (57)