FA agree to add two new independent board members
Last updated on .From the section Football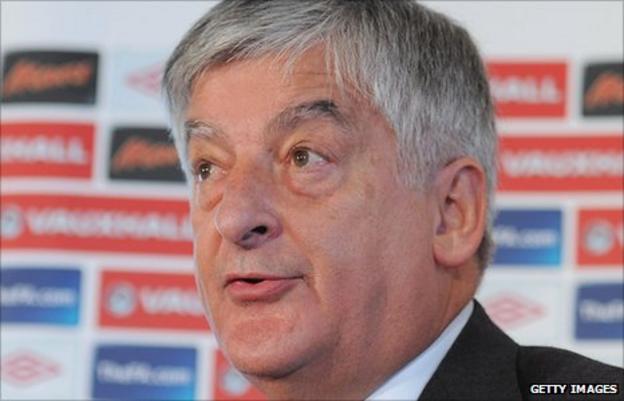 The Football Association will recruit two independent board members after final approval was agreed for a change to the structure of the organisation.
FA shareholders voted 97% in favour of the change which will see two non-executive directors added to the board.
FA chairman David Bernstein said: "I am delighted that I have been mandated to add appropriate independent representation to the board."
The FA will now elect a nominations committee and advertise the posts.
Bernstein, who has been campaigning for the change since his appointment at the start of this year, added: "This represents an important and significant change to our governance structure.
"We will now begin the process of recruiting suitable individuals who will strengthen and add to the breadth of experience of our FA board."
Sports minister Hugh Robertson welcomed the vote, saying: "This is a positive step from the FA and something I've wanted to see for some time.
"I hope they get outstanding candidates for the roles that will help improve the governance of football in this country."