Antolin Alcaraz may miss next two months through injury
Last updated on .From the section Football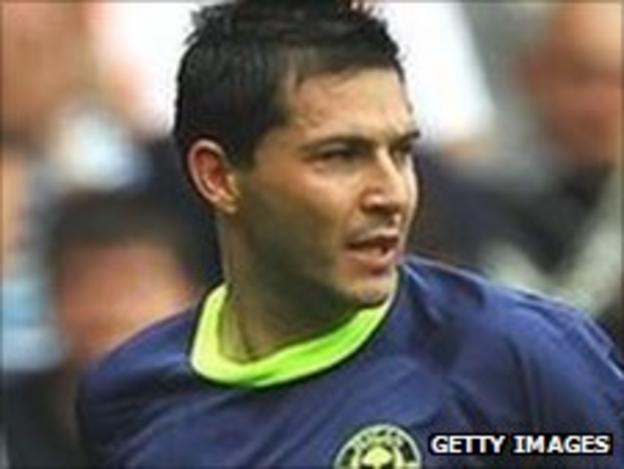 Wigan defender Antolin Alcaraz could be out for up to two months after scans confirmed he tore a leg muscle in last Saturday's game at Swansea.
Latics boss Roberto Martinez told the club's official website that Alcaraz may have played too much football since joining from Club Brugge in 2010.
"I think Antolin has been the victim of his own success," said Martinez.
"The amount of games he has had to play in the last two seasons is phenomenal.
"He played in the World Cup, didn't have too much rest and started a very demanding season in the Premier League before joining Paraguay again for the Copa America.
"He is in a situation now where having six to seven weeks away from football pitches will be a good thing. He is a real asset, as everyone knows. He is one of the best centre-halves in the Premier League."