Republic of Ireland lose Andorra qualifier venue appeal
Last updated on .From the section Football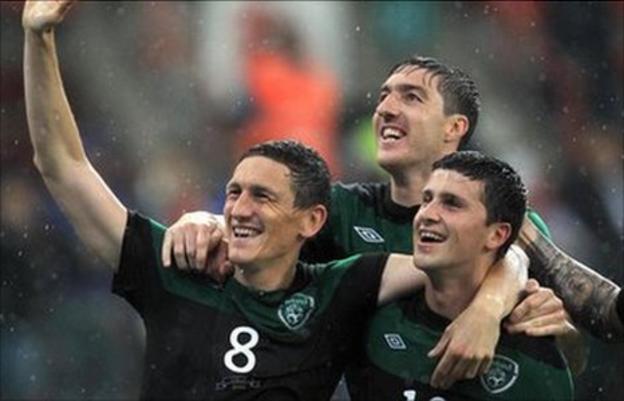 The Republic of Ireland's appeal against Uefa's decision to play the Euro 2012 qualifier against Andorra on 7 October in Andorra and not Barcelona has been rejected.
Following talks with the Irish in July, the Andorran FA then asked Uefa to switch the game to Barcelona.
However, Uefa subsequently ruled that the game would go ahead in Andorra and that decision has been upheld.
The FAI said that many Republic fans had already made travel arrangements.
An FAI statement on Tuesday expressed "disappointment" at the failure of the appeal.
"The decision goes against precedents set in the past when Uefa and Fifa granted permission for games against Andorra to be played in Barcelona, as lately as England's Euro 2008 qualifier against Andorra which was played, with permission, in Barcelona," added the FAI statement.
"The Football Association of Ireland is already exploring the possibility of arranging a fan zone in Barcelona to accommodate fans who had made travel arrangements prior to today's UEFA decision."
The Republic's previous competitive away game against Andorra was played in Barcelona in March 2001.