How can Scottish football improve?
Last updated on .From the section Football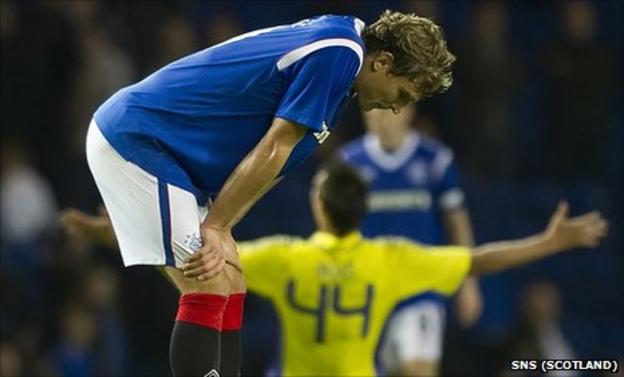 The elimination of Scottish teams from European competition before the end of August represents the worst set of results for the nation's clubs since continental competition began.
Six BBC Scotland football pundits offer their suggestions as to how Scottish football can improve its lot.
BILLY DODDS (former Scotland striker)
"My way to help Scottish football would be to take it right back to its roots, but it's a long-term project.
"I watched Tiger Woods and Rory McIlroy in video footage from the age of six develop their technique and skills - also Messi from a young age.
"We must start to try to develop skills from kids' early years and for me that means primary school.
"There isn't a lot of schools football about now, so we must at least twice a week - at least - get coaches into schools and work solely on skills and technique. Even make it a lesson - drum it into them.
"Use ex-players who have their badges and might be out of work and have so much to offer. Fitness can be developed later.
"We try to develop skills between 16 and 20, which is ridiculous.
"We need the Scottish Football Association to put some sort of programme together for the future."
CRAIG PATERSON (former Rangers defender)
"My bug bear about Scottish football is and always has been our failure to work with the climate.
"We ask our juvenile teams to play and train through the winter when the conditions are atrocious.
"If the youngsters' season revolved round the summer months then the coaches would have seven days a week to organise games and training sessions.
"This would surely see Scotland produce more players for the professional clubs and hopefully the national side. We must be one of the only places in the world that stops football when the sun finally comes out."
STEVE COWAN (former Aberdeen and Hibernian striker)
"I think a fundamental way of improving our ability to produce better young players is by having a reform of the way kids are coached in this country.
"What I mean by that is that as long as we don't get help from the politicians or we won't invest in the infrastructure and facilities, then we must grasp the nettle and look to improve things for ourselves by ourselves.
"As an ex-academy youth coach, I believe this is where it must all begin, with a look at how we coach the kids and how we coach the coaches.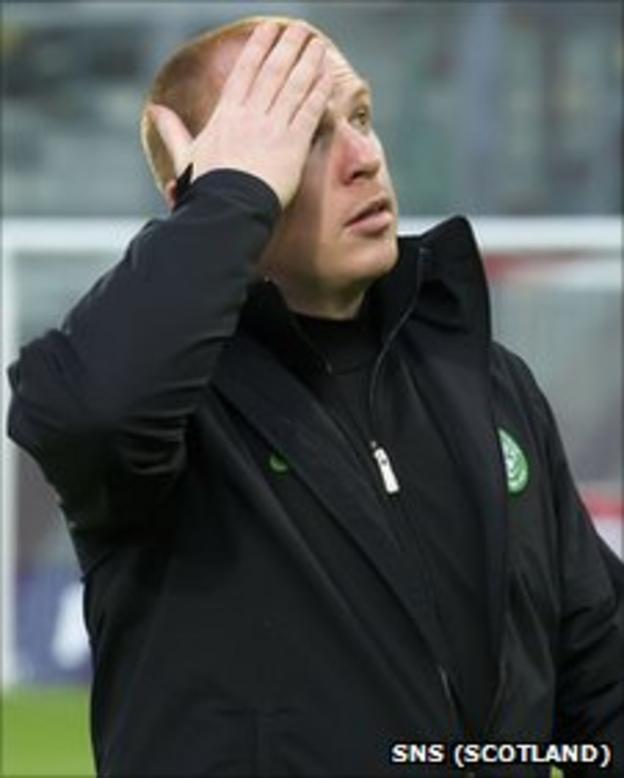 "I would start by reorganising academy football by placing in charge ex-pros, who have either coached or managed, and been through the coaching training.
"Making sure that the academies would only be a support facility and could not take 100% control of the players by insisting they cannot play for the schools or boys clubs. Allowing youngsters to play for their schools and clubs gives them more game time. Most academies only give the better players proper game time and even then it's not enough.
"Allowing the boys to attend the academies once or twice a week or get the coaches out to the clubs and schools to support the ongoing coaching. It's important to focus on the technical, psychological and physiological aspects of the game as the players must embrace all of these as part of their development.
"Inviting coaches from overseas to make presentations to our coaches, detailing how an eight-year-old boy progresses through to becoming a professional in their countries. I would also like to see these coaches working with our guys, observing at the academies and at Largs to see where improvements can be made."
SANDY CLARK (former Hearts and St Johnstone manager)
"Join together in showing a more positive attitude.
"Directors, managers, coaches, players, fans, journalists and pundits can make a difference by being more upbeat about our game.
"I accept that we have problems - mainly financial, falling attendances and developing young talent - but we must applaud the many good aspects within our game.
"Surely we all want to make progress.
"Youth development is producing good young players. Can we keep them at our clubs longer?
"Facilities are improving. Coach education is producing many potential coaches - how many Scots are managing in the English Premiership?
"There are lots of pluses - we must celebrate them while remaining aware of the problems.
"Our national team has lots of potential. Craig Levein is currently being very positive. Can we be?"
DEREK FERGUSON (former Rangers midfielder)
"My idea to improve Scottish football is to introduce to the school curriculum around two hours for all interested primary pupils to play football during the school-day or after school.
"Then at the age of 12 they would identify the talented children who, when they go to high school, would have football as part of their education on a daily basis - not only the physical training, but the knowledge of the game and media training etc, concentrating on the elite kids but not forgetting the second tier level as they all develop at different stages.
"The facilities are available at lots of newer schools, both indoors and out.
"If this was happening all over the country, more kids would have the chance to develop and ultimately we would have more talented players in Scotland.
"Schools need to be open in the evenings for kids to play football - they need somewhere to practise.
"Coaches should be available to go into schools to work with the elite groups - structured training must be provided.
"Celtic and Dundee United have adopted this from age 14. They deserve credit but I feel it has to be more widespread and start earlier."
ALLAN PRESTON (former Hearts and St Johnstone winger)
"We need to stop all the talking and actually do something for the sake of Scottish football. Crowds are down, money is down, and entertainment is down.
"Outwith the Old Firm, we are competing with the Conference League in England financially. We are no longer a real force in Europe.
"With no reserve football we have nowhere for young lads to learn their trade - if you're too old for the Under-19s and not good enough for the first team, where do you play?
"We have a chance to make a radical change to Scottish football and all we do is talk. We did it in 1986 with Ernie Walker's think tank and we are doing it again 25 years on."