Nottingham Forest boss Steve McClaren urges board to spend
Last updated on .From the section Football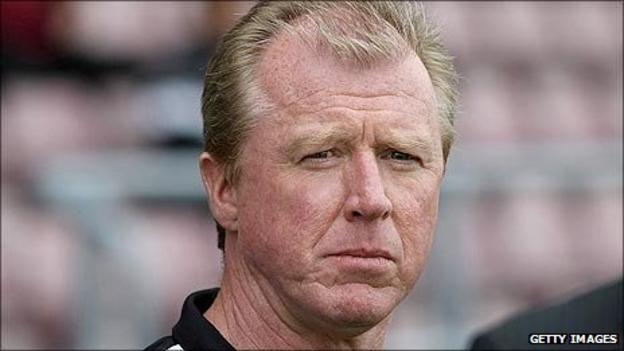 Nottingham Forest boss Steve McClaren fears promotion will be out of reach unless the club can bring in new faces before the transfer window closes.
McClaren told East Midlands Today: "We'll know the ambitions of the club in the next few days.
"The club now has a choice, because nobody gets a promotion unless we keep clean sheets."
The Reds were beaten 4-1 at home by West Ham on Sunday, prompting McClaren to challenge the board to sign players before Wednesday's transfer deadline at 2300 BST.
McClaren's call for more signings echoes the sentiments regularly expressed by Billy Davies, his predecessor as Forest boss.
"I've more or less said this is what we need," McClaren added.
"I've been patient so far - frustrated behind the scenes but patient.
"For two years a lot of people have been frustrated and now I understand why. To not have a long season and be challenging we need to change a few things."