Keown's lowdown on the transfer window
Last updated on .From the section Football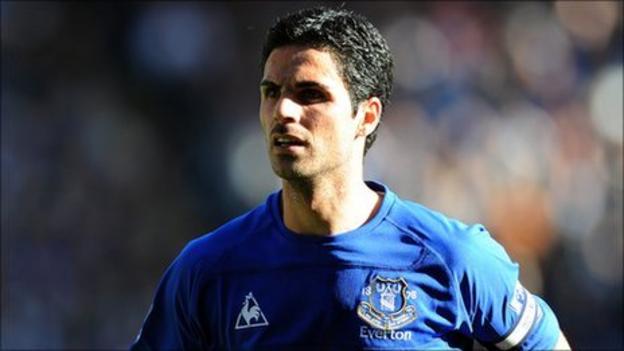 After days, weeks and months of rumour, counter-rumour, comings and goings, the summer transfer window finally shut at 2300 BST on Wednesday.
It was a frenetic final 24 hours for numerous clubs as money changed hands, players swapped shirts and squads underwent some last-minute tinkering.
Former Arsenal, Everton, Aston Villa and England defender Martin Keown shares his views on deadline day with BBC Sport.
Big spenders
Manchester City and Chelsea spent vast sums during the summer transfer window - £76m and £72m respectively - but, for me, the interesting story on deadline day centred on Tottenham.
They ended up recycling a lot of players, getting rid of loose ends and players on the fringes - the likes of Jermaine Jenas, Alan Hutton, Peter Crouch and Wilson Palacios.
That is a significant number of players to leave a club in one day considering they signed only Emmanuel Adebayor and Scott Parker.
You feel manager Harry Redknapp missed out on the deal he wanted but I expect the club will be spending big again in January, when the transfer window opens again.
Deal of the day
I like the look of Craig Bellamy's move to Liverpool. His wages - believed to be £80,000 per week - might be big but Liverpool did not pay a transfer fee to sign the Wales striker, who was allowed to leave Manchester City.
Crouch is definitely going to excite the fans at Stoke City. The way that they play, this signing probably guarantees their Premier League status for another year.
Shock move
There were not really any huge surprises - the sort that completely blow you away - but I was shocked at the quantity of players Tottenham got rid of. As well as Jenas, Hutton, Crouch and Palacios, the club parted ways with Robbie Keane, David Bentley, Callum Tapping and Adam Smith.
Judging by the number they shipped out and brought in, they are obviously trying to reduce the size of their wage bill.
One to watch
Raul Meireles is a player who has always caught my eye, scoring some spectacular goals for last season, so I am a bit surprised Liverpool let him go.
Their fans know what a great player he was but the club had to sell somebody eventually. They could not just keep buying players without selling someone.
Chelsea boss Andre Villas-Boas knows Meireles well. It is yet more good business from Chelsea, in my opinion.
Who missed out?
Bolton Wanderers and Tottenham. The Trotters may have kept hold of Gary Cahill but the defender's contract is up next summer and Spurs were keen to sign him now.
It is a bold move from Bolton. They clearly feel Cahill is pivotal to them staying in Premier League but I doubt they will get him to extend his contract.
The same clubs will be back in for the centre-half in January and the summer, when any transfer fee will be smaller. He can also leave for nothing at the end of the season.
Overall verdict
We have not seen a massive marquee signing during this transfer window - no huge name jumping off a plane and joining one of the big clubs for a substantial fee. A Robinho or a Kaka, perhaps.
On the whole, deals involved players with Premier League experience already. That indicates what clubs are after at the moment.
We have got to see how well these deals pan out, of course. You can be sure that a lot of them will not turn out to be successes.
But I do not think we have had this many late signings in the past and the day really had a feeling of last-chance saloon about it.
We will also remember this transfer window for the deals that never happened. Despite lots of speculation, Carlos Tevez, Luka Modric and Wesley Sneijder have all stayed where they are - at Manchester City, Spurs and Inter Milan respectively.