Ibrahima Sonko 'suffered' in Ipswich Town debut
Last updated on .From the section Football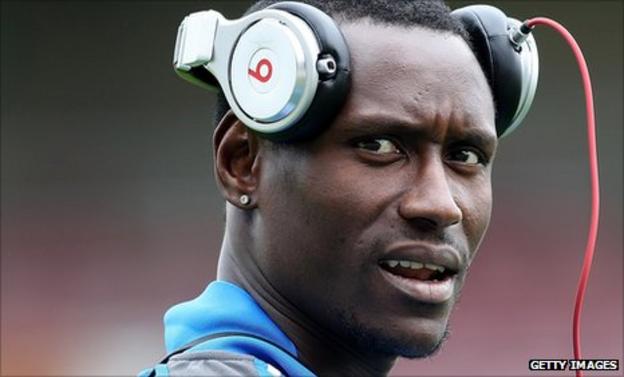 Ipswich Town defender Ibrahima Sonko has said he had to battle to make it through the 90 minutes of Saturday's win over Leeds.
"I suffered in the last 15 minutes, but the fact we were winning carried me through," he told BBC Radio Suffolk.
"It was tough, it was about staying on my feet and getting through the game."
The former Senegal international, who was a regular for Reading between 2004 and 2008, found few first team opportunities at his last club Stoke, who released him in the summer.
Despite putting together 27 games last season, during a loan spell at Portsmouth, he admits he still needs to work on his fitness.
"It's up and down, I was really tired after the game, so now I've got be careful when I'm training to not pick up any bad injuries," he said.
"Hopefully, with another couple of games, I should be OK.
"I've got a lot to show English football yet. I just want to show people that I'm not down yet.
"I had propositions from abroad. I was thinking if it didn't work I would go to Major League Soccer [in the USA] and by January I could be back looking for a club in England.
"It was so refreshing to come here and for the manager to say 'are you fit? I'm going to put you in'."