Southend United 'cutting losses' - Tara Brady
Last updated on .From the section Football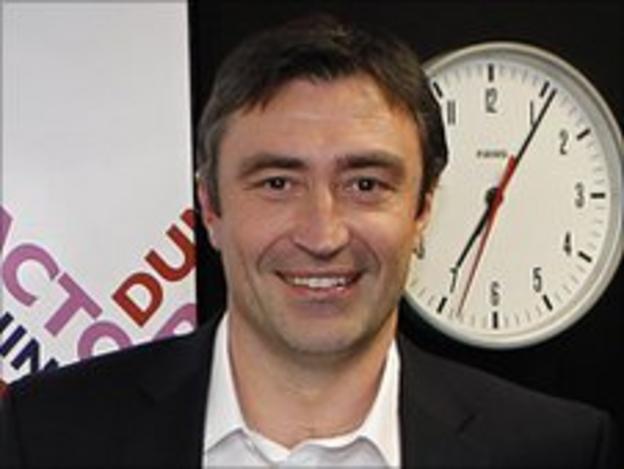 Southend United's chief cxecutive Tara Brady says the club's finances are improving, but they are still losing more than £60,000 a month.
Last season Brady said the losses were around £100,000 a month.
He told BBC Essex: "My key initiative since coming in is making sure we can keep our heads above water.
"I want to maintain the cost base we've got, its not ideal, we're losing money, but I want to get out of this division."
Brady said Southend were in the top seven clubs in League Two in terms of playing budget and were at the ceiling of their salary cap, which is 55% of revenue.
He also confirmed that funding was in place for the club's proposed new stadium at Fossetts Farm.
He added: "Everything's in progress, there are smaller barriers, which nevertheless need to be overcome to get the first digger in the ground."
Brady refused to give a potential start date for building but hoped it would be by the end of the year.
"I can't see it going past the autumn. I genuinely think that with probability, but obviously there's a hope value in there as well," he said.
"There's dependencies that we can influence, they're not completely in our control."