Rangers funds ring-fenced by HMRC
By Alasdair Lamont
BBC Scotland
Last updated on .From the section Football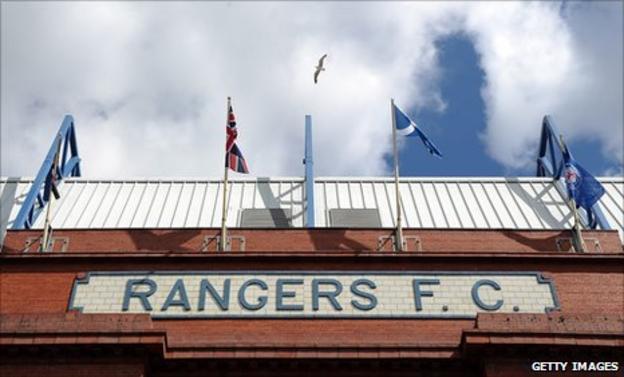 HMRC has instigated an arrestment order which has led to a seven-figure sum being ring-fenced in Rangers' account.
A Rangers source earlier told BBC Scotland that a six-figure sum had already been paid, but that the club disputed the total they were due HMRC.
The taxman has now moved to call in what he believes he is owed, and the ring-fenced sum will remain untouchable by Rangers until the matter is settled.
The club will still be able to use any funds other than this ring-fenced sum in their bank account to continue operating.