Manchester City's Kolo Toure 'gained strength' from ban
Last updated on .From the section Football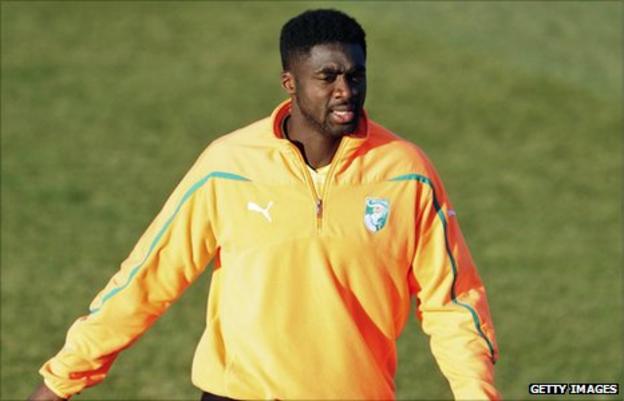 Manchester City and Ivory Coast star Kolo Toure has told the BBC that he has "gained strength" from his six months out of football.
The defender was banned after failing a drugs test earlier this year but ended his suspension on Friday.
On Saturday, he watched from the bench as Ivory Coast beat Rwanda 5-0 in an Africa Cup of Nations qualifer.
"I have gained a lot of strength from this hard time and I just need to focus on the future," he told the BBC.
"For me it is really important to get back to what I love to do - which is football.
"When you can't do what you love to do it's always difficult but I am a strong man - I have learned from [my ban] and now I am back."
As he plans to secure his place back in the Manchester City first team Toure said he had received huge support from his team mates at his club and in Ivory Coast.
"People know I am not someone to try and cheat," he said.
"I was really unlucky [but] all the people at the club and in Ivory Coast [gave me] a lot of support - and the most important thing is that now I am back.
"I hope to be back [for City] next week but there are lots of games to go and I just want to be ready when the manager calls me."
City play Wigan Athletic at home on Saturday and Ivory Coast's next game is their final Nations Cup qualifier, at home to Burundi, in October.
The Elephants have already qualified for the finals in Equatorial Guinea and Gabon 2012.