Chris McPhee display pleases Torquay boss Martin Ling
Last updated on .From the section Football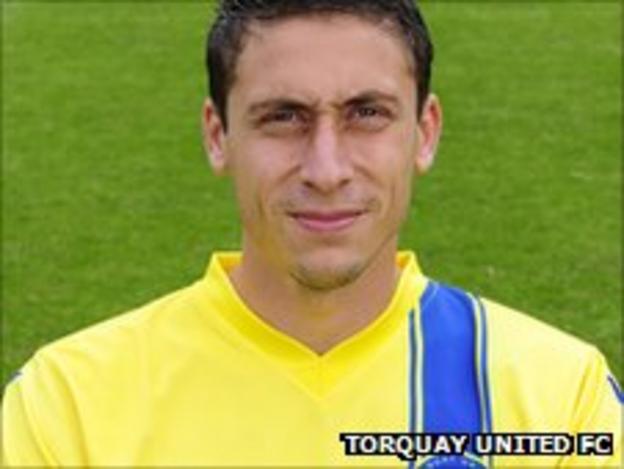 Torquay United boss Martin Ling says he was pleased with the way Chris McPhee acquitted himself up front in their 3-0 win over Macclesfield.
"I thought Chris brought people into play," Ling told BBC Radio Devon.
"He's played more than 200 times in the league as a front player, so let's not be surprised he can do it," Ling added.
And the Torquay boss hopes that the goal will give McPhee more confidence.
"He had a bit of a bad time last time he was here on his goal record, so it was nice for him to get the goal.
"You could see the confidence it gave to him because we know there is a good player in there," Ling added.
And McPhee's performance means that Ling will have a difficult decision on who to play up front away at Northampton on Saturday.
"It will be a headache for selections," the Torquay manager added.
"I keep saying there are 20 players here that can all do a job.
"Some of the ones that we had to use today wouldn't normally get a start if everyone was fit, but they went out there and did their job."