FC Sion claim Uefa decision is based on 'pure revenge'
Last updated on .From the section Football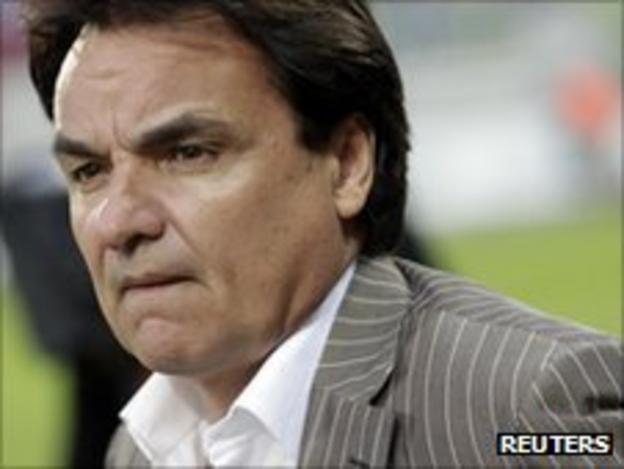 FC Sion have expressed their outrage at Uefa's decision to expel them from the Europa League, saying the verdict is "pure revenge" against their president.
Uefa upheld a protest from Celtic after the Swiss club fielded several ineligible players in their 3-1 aggregate win over the Parkhead side.
A statement from FC Sion read: "We officially appealed to Uefa on Monday to obtain cancellation of the protest.
"For us, it's a pure revenge against our president [Christian Constantin]."
Celtic were reinstated to the Europa League on Friday, and will now go into Group I to face Atletico Madrid, Rennes and Udinese.
FC Sion, whose statement does not elaborate on the "revenge" claim, say they received "confused explanations" from Uefa regarding the reasons for their decision.
They are now planning further appeals against the verdict, and say they fully expect to take their place in the opening match of the competition against Atletico Madrid.
"FC Sion officially appealed to Uefa on Monday, in order to obtain the cancellation of the protest," the statement continued.
"We remind[ed them] that Celtic received before its home game an official document from the European federation; it mentioned that players were officially eligible. Sion prepares its travel to Madrid [for the opening Europa League group fixture].
"Players [individually] and the club are now bringing legal actions against Uefa at Swiss civil court.
"Civil court already gave the players the right to play [before the games]; that was not respected by the Uefa. This is a serious violation of Swiss laws and may result [in] penal proceedings."