BBC pundits on England versus Wales
Last updated on .From the section Football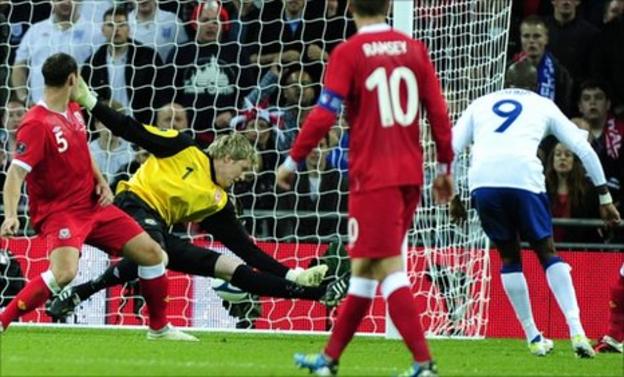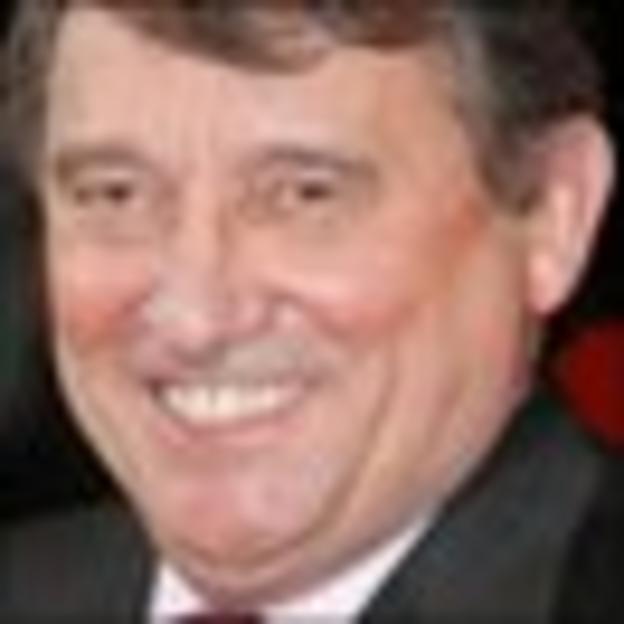 Graham Taylor, former England boss
The most important thing for England manager Fabio Capello is to qualify for Euro 2012 and, like he says, the result was far more significant in the win over Wales on Tuesday than the performance.
Capello can look at the table and just smile. That sounds wrong after such a disappointing display but England got the win they needed.
They are top of Group G and only need a point from their final game to qualify for the finals, so of course Capello will be happy.
Obviously it would be better to qualify with his team playing at their best but that has not happened. He will just want to get to the finals and try to produce the goods there.
The thing that England always have to contend with is expectancy.
On Friday night, using a few new players, they played really well to beat Bulgaria and the feeling going into this game was 'now we are going to show this Wales side how to play the game'.
It doesn't happen like that, but what I was disappointed with was that the passing and interchange between the players that we saw in Sofia - when I thought England played like a proper international side - did not happen again at Wembley.
The only time we saw it was the odd occasion when Young came in from the left, and it happened for the goal.
England just did not ask enough questions of the Wales defenders but Wales played well and you can see what their boss Gary Speed is trying to build from the way they lined up.
From England's point of view, though, the main thing is that they have played two qualifiers in five days, won both of them and scored four goals without conceding any.
So, well done England. Yes there are questions to be answered but the time to deal with them is when we get to the finals. Can we produce tournament players, with a tournament mentality?
We will find out in Ukraine and Poland whether Capello has learned anything from last year's World Cup in South Africa.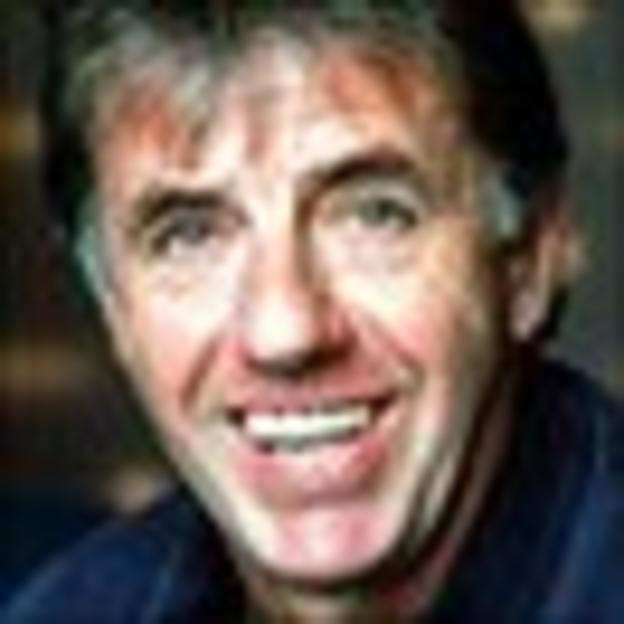 Mark Lawrenson, BBC pundit
What an opportunity Rob Earnshaw's chance was for Wales to pinch a point at Wembley.
That was a brilliant opening and, so late in the game, I don't think England would have recovered from that to come back and win it.
In the end it was a slim win for England, it was not convincing but the win is what counts. And I think Fabio Capello's side deserved it, just. Wales played extremely well and their display bodes well for the future but England were the better side.
I don't remember Wales goalkeeper Wayne Hennessey making a save in the second half and it would have been interesting if Craig Bellamy and David Vaughan were not suspended for the Welsh, because that would have made it an even closer game.
Part of England's problem is that everyone went overboard on the back of Friday's win in Sofia. It is always the same - they are either seen as brilliant or dreadful and there is no halfway house.
Everyone expected them to absolutely swamp the Welsh and there might be some criticism because they didn't.
But they have just done the two most difficult things, which is to win two competitive games in a week.
When England get to the finals it will be a completely different situation because we will be asking whether they can win them but, for now, let's take a step back and give them credit.
If the results had been reversed and England had won 1-0 in Bulgaria and 3-0 against Wales then everyone would have gone home happy. All they were missing was a good performance at Wembley but England are still in the driving seat in the group, which is the bigger picture.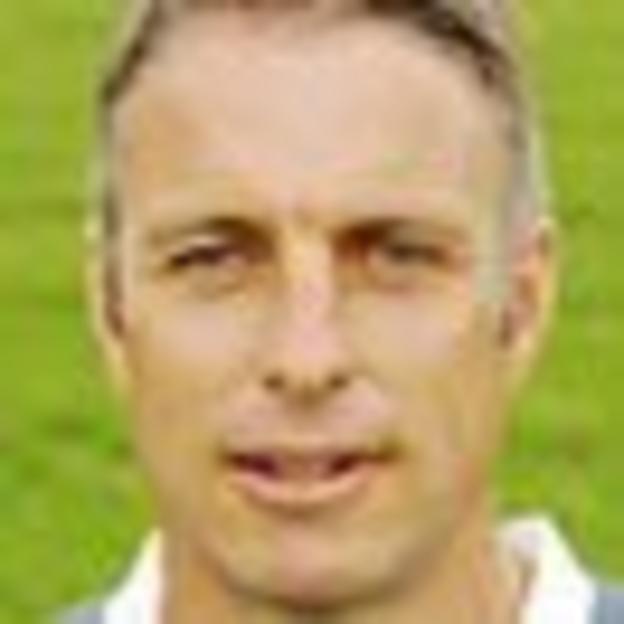 Kit Symons, former Wales defender
This was a glorious defeat for Wales at Wembley because of the way they played, but they will definitely feel they should have taken something from the game.
Gary Speed's side had plenty of possession and chances. Wales may have left with zero points but it was a really spirited performance.
If Rob Earnshaw had taken that chance then Wales would have picked up a point and it would have been a deserved one.
Yes, the second half was a bit dull but Wales had the better of it. I think we have to credit Andrew Crofts and Darcy Blake for keeping Wayne Rooney so quiet all game and Chris Gunter was also rock solid at right-back.
Ashley Young's goal came when he moved infield, because he did not get much change out of Gunter.
It all bodes well for the World Cup qualifying campaign and we are starting to see where Speed is trying to take this team, and how he wants them to play.