Everton are still contenders, says Natasha Dowie
Last updated on .From the section Football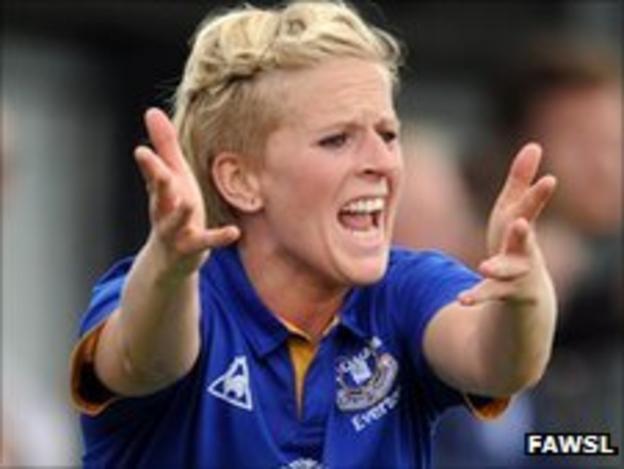 Everton striker Natasha Dowie wants the club to prove they can still battle for honours by winning the Continental Cup.
The Blues face Birmingham in the semi-finals in Stratford on Sunday.
"It's alright talking about it and saying we're one of the best teams on paper, but you've got to show it," Dowie told BBC Radio Merseyside.
"If we get through to the final, then it will prove to people we are still contenders and we can still push Arsenal and Birmingham."
She added: "You want to be playing against the top teams and that's when you need to up your game. That's when you need to show your quality and character."
Everton finished third in the inaugural FA Women's Super League, one place behind Birmingham.
"We just want to take each game as it comes, because if you're thinking of the final 99 times out of 100 you're not going to make it," continued Dowie.
"Bring on Sunday and after 90 minutes if we've won then terrific. Then we can look forward to the final and hopefully put on a good show there.
"I always think you get what you deserve, so hopefully we can get the win on Sunday."