Uefa plans tough action on financial fair play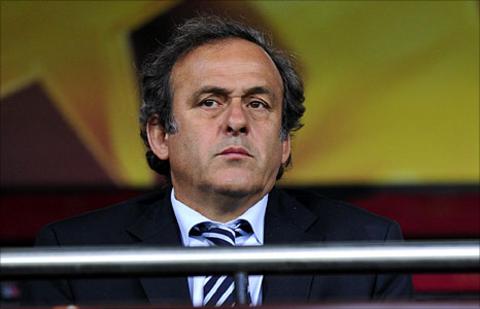 Uefa will withhold prize money and issue transfer bans on clubs failing to meet the new financial fair play rules.
The ultimate sanction remains a ban from European competition but Uefa told the European Club Association (ECA) it wanted other penalties at its disposal.
"It's good Uefa are thinking penalties that fit the crime better than the usual sporting sanctions," Inter Milan chief executive Ernesto Paolillo said.
"This will give the push that some clubs need."
"Football clubs understand rules, it's what we're used to, so we wanted to hear more about the penalties," Paolillo added.
Alarmed about the amount of debt carried by Europe's leading clubs, and the fact that only 20% of them turn a profit, Uefa president Michel Platini is determined to encourage a more sustainable business model.
The rules, designed to ensure clubs live within their means over a rolling three-year period, do not come into full effect until the 2013-14 season but this campaign is the first that "counts" towards the initial assessment by the governing body's FFP panel.
That panel is headed by the former Prime Minister of Belgium Jean-Luc Dehaene, who spoke exclusively to the BBC last month about his hopes for the new system.
Andrea Traverso is the most senior Uefa official involved in the implementation of FFP and it was he who came to the ECA's general assembly in Geneva on Monday to outline the range of possible sanctions.
ECA chairman Karl-Heinz Rummenigge said the organisation's 201 members fully support the initiative and look forward to working out any kinks during the "soft implementation" stage of the next two years.
"Always buying, buying, buying isn't rational," added Rummenigge, who is also chief executive of Bundesliga giants Bayern Munich.
"We unanimously signed up to FFP in 2009 and we are ready for it now. The ECA will help clubs meet the criteria, it's an obligation."
As so often in football, the fixture list has thrown up an intriguing Champions League contest between Rummenigge's Bayern and Manchester City, the free-spending Premier League team that has provoked so much FFP-related debate.
City have been transformed in the three years since they were bought by Abu Dhabi royalty and many observers have wondered how their lavish spending could possibly meet Uefa's new criteria for balanced books.
Even Rummenigge said last season that it seemed unlikely a club that was losing £120m-plus a year could comply with FFP unless they had "a trick up their sleeves".
So when City announced a greatly improved sponsorship deal with Abu Dhabi-based Etihad Airways in July - a shirt and stadium naming rights package worth in the region of £350m over 10 years - it seemed they had found this "trick".
But City's Etihad deal has attracted considerable comment from some of the club's Premier League rivals, particularly Arsenal and Liverpool, both of whom are fellow ECA members.
Rummenigge, however, refused to be drawn on the issue in Geneva on Tuesday, saying only that links between the clubs were healthy following the sale of Jerome Boateng to the German team this summer and "it was not up to us" to decide on the fairness of any other club's commercial deals.
Bayern host City at their Allianz Arena on 27 September.