Mohamed Bin Hammam's bribery ban appeal to be heard
Last updated on .From the section Football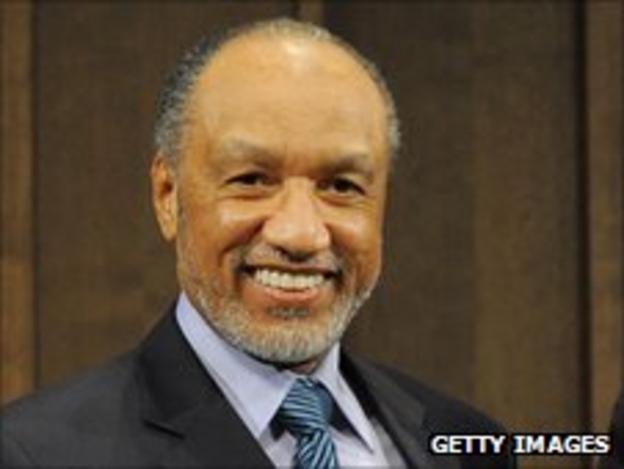 Former Fifa presidential candidate Mohamed Bin Hammam has admitted he is not confident of having his life ban from football overturned at the appeal in Zurich on 15 September.
Fifa's ethics committee ruled on 23 July that he arranged to bribe Caribbean voters with $40,000 to back his later abandoned election campaign.
"I should not exaggerate my hope for a fair decision," the Qatari said.
He could skip the hearing having also missed the initial verdict.
Writing on his personal website, Bin Hammam said: "I have submitted my case to the Fifa appeals committee, not hoping for justice to prevail but as a protocol to enable me to obtain access to the Court of Arbitration for Sport."
And commenting on Fifa president Sepp Blatter, the man he had hoped to replace, he added: "The panel from the appeals committee is decided by my opponent and in this case, as previously, the judge is the rival."
The Fifa appeals chairman, Larry Mussenden, a former attorney general of Bermuda, has excused himself from Bin Hammam's case because he gave evidence in the investigation.