Heaney threatens to pull out of Plymouth Argyle deal
Last updated on .From the section Football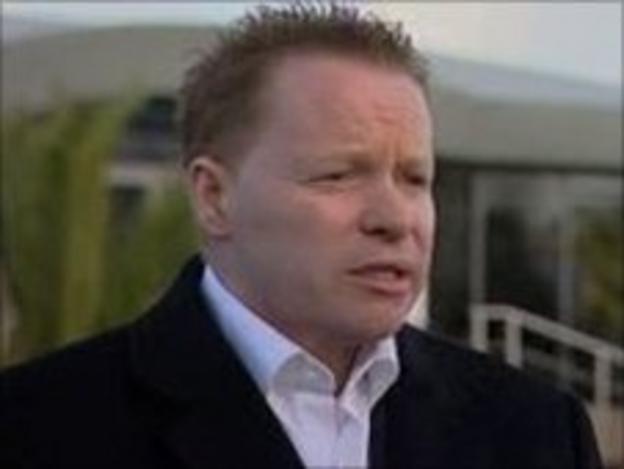 Kevin Heaney says he could pull out of a proposed Plymouth Argyle takeover if a deal is not approved by Thursday.
Heaney is the businessman behind Bishop International's bid, which would see them own Argyle's ground and the land around it with Peter Ridsdale taking over the football side of the club.
"If the administrators will not get the deal over the line on Thursday I will walk away," Heaney told BBC South West.
Argyle have been in administration since last year.
Under Heaney's proposal, Bishop International would buy Home Park and the land around the ground for around £6m, wiping out Argyle's debts.
Acting chairman Ridsdale would then buy the football side of the club for a nominal fee.
The Football League are set to meet to decide on the deal amidst reports that administrators are approaching other bidders.
"There seems to be an unwillingness to get this deal done by the administrators," Heaney said.
"I urge administrators to get this deal over the line - we have the security of funds in place.
"If the administrators put that forward to the League, I believe they would pass it."
Meanwhile, the chairman of the Plymouth Argyle Fans Trust, Chris Webb, says that rival bidder James Brent has re-submitted a bid to buy the club to joint administrator Brendan Guilfoyle.
"We feel that Mr Heaney has dragged this process out for five months now, to the detriment of the club.
"If Mr Heaney had the money, then it should have been handed over months ago."
And Webb says that he has doubts as to whether Heaney's bid will be approved by the Football League: "If the administrator had any confidence then he wouldn't be inviting other bids."