David Weir says Walter Smith's influence is missed at Ibrox
Last updated on .From the section Football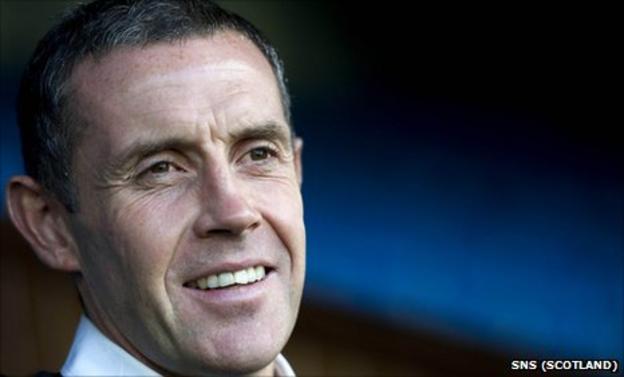 Rangers captain David Weir believes the club are already missing the influence of former manager Walter Smith.
Smith left the club in June, handing the reigns to current boss Ally McCoist.
And while Weir believes McCoist will be a success, he says the absence of Smith is a blow to the club.
"Ally is a success in everything he does. But you can't get away from the fact that Walter has left the club now, and that's a big loss," Weir said.
"You can't just take a resource like that from somewhere and expect it to be the same.
"But I think the club is in good hands.
"The person taking over has learned from him and learned from his experience and has a similar feeling for the club as the previous manager had."
And despite continued financial concerns at the club, Weir believes the majority of Rangers players are unconcerned by off-the-pitch matters.
"I think we've had these background stories for years now," Weir told BBC Radio Scotland.
"It is an irrelevance for the players - we've grown accustomed to just dealing with it.
"If you look for an excuse you will always find it, but this group of players haven't done that in the past and I see no reason why they'd start doing that now."
The 41-year-old is currently out injured after agreeing a new one year deal with the club in July.
Weir says he may play on beyond next summer but that he also has ambitions in management.
"I definitely want to be manager of a club but I am a million miles away from being manager of Rangers," he added.
"I enjoy football, I love football and you get greedy and you want to give something back as well.
"I hope to remain involved. At what level only time will tell.
"I just want to be back and fit and available. It is obviously taking longer than I thought or hoped.
"Hopefully I am winning the battle."