Port Vale's Mark Grew has sympathy for Plymouth staff
Last updated on .From the section Football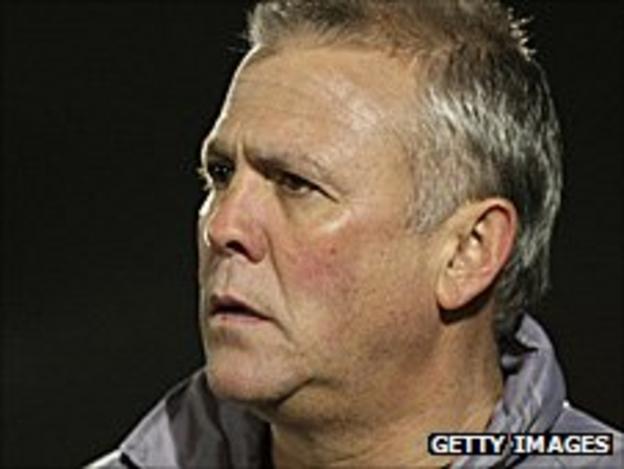 Port Vale assistant manager Mark Grew says he sympathises with crisis club Plymouth, after suffering a similar situation at Vale nine years ago.
The Pilgrims are in administration and could face liquidation should proposed takeovers fall through.
Vale visit Plymouth, who have picked up one point from six games, on Saturday.
Grew told BBC Radio Stoke: "It was a horrible thing when it came, particularly when the administrator told me I'd lost my job."
Plymouth players received just 40% of their wages for August and Grew, 53, says it is a terrible process to go through for players and staff alike.
"It had been on the cards for perhaps two months and it was on the back of people's minds.
"That was the first time I'd been unemployed since I was 16 so you can imagine the devastation.
"I had a phone call that said you've got to go and sign on and that was one of the most unpleasant days of my life," he said.