Roy Hodgson denies West Brom tire late on in matches
Last updated on .From the section Football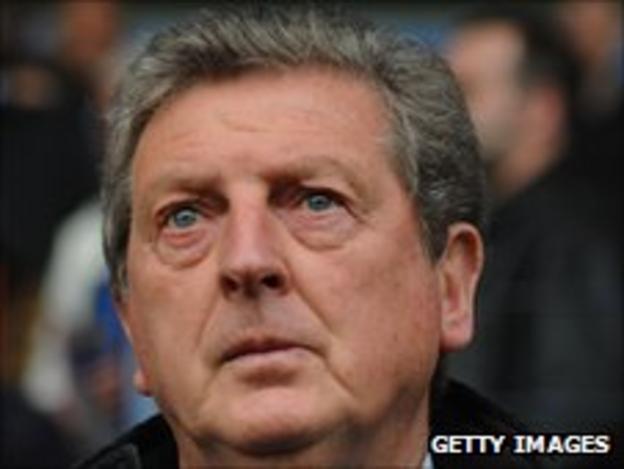 West Brom manager Roy Hodgson denies his team has been tiring in the latter stages of games despite their habit of conceding late goals.
In all three of West Brom's Premier League games so far, they have conceded goals in the final 10 minutes.
Hodgson said: "It hasn't been because we have been tiring in the latter stages of matches.
"Certainly against Manchester United and Stoke, we were looking quite strong and conceded against the run of play.
"The actual timing of the goals is one of those things that happen in football," he said. "There is no particular reason for it.
"Goals are scored early and late and sometimes you can make a big mistake trying to read something into it which actually isn't there."
Hodgson is refusing to press the panic button after West Brom's winless start to the campaign but admits "losing with valour doesn't get you points". West Brom have lost all three games ahead of Sunday's match at Norwich.
He said said: "We've got to make certain we keep ourselves on an even keel. We've got to make sure we don't start getting too carried away by the fact it has been a bad start in terms of the points we've got on the board.
"I've not been particularly unhappy with the way the team has played but, of course, we've got no points to show for our efforts. One hopes we will continue to play in the games at the right level and that it will bring results.
"In general, we are ready to kick on again and face up to the next batch of games we have - and hopefully start getting some points on the board."