Jason Roberts keen to dispel lack of black managers
Last updated on .From the section Football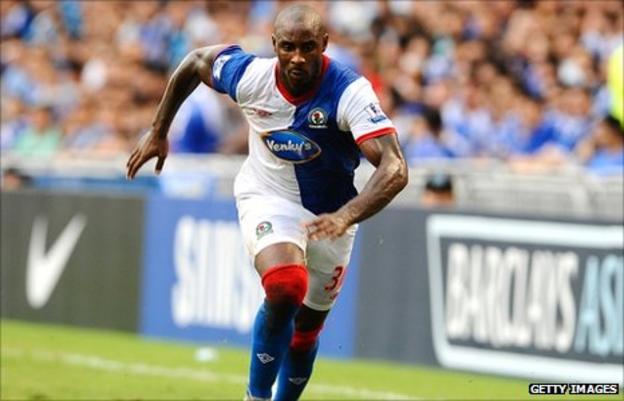 Blackburn striker Jason Roberts is keen to secure coaching qualifications despite the concerns about a lack of opportunities given to black managers.
There are currently only two black managers among the 92 league clubs and Roberts said: "Opportunity is the key thing. The numbers don't stack up.
"Bigger names than me have been put off by it, and bigger names have done their badges and not got an opportunity.
"I'll do my badges and see if I get an opportunity to pass on my knowledge."
Because of the scarcity of black managers in the professional game there have been calls for similar rules to those used in American football to be implemented.
In the NFL, the 'Rooney Rule,' established in 2003, stipulates that at least one black or ethnic minority candidate must be interviewed for every head coaching and senior football operation role that becomes available.
Chris Hughton and Chris Powell are the only black managers working in the four main English divisions, despite more than 25% of the players in those leagues being black.
"A high percentage of these guys want to go into management and feel like they don't get the opportunity," Roberts said.
"The stats prove they are not getting the opportunity and the big question is why, and I will let others make a judgement on that."
Roberts, 33, is the nephew of former top flight players Cyrille Regis and Dave Regis, who have both failed to establish professional managerial careers, despite having the relevant coaching credentials.
"My uncle Cyrille did his badges and found he wasn't even getting interviews at non-league clubs," Roberts explained. "If he's getting that reaction I shudder to think what reaction I will get but I'm going to give it a go."