Rangers say leaked court papers are part of "whispering campaign"
Last updated on .From the section Football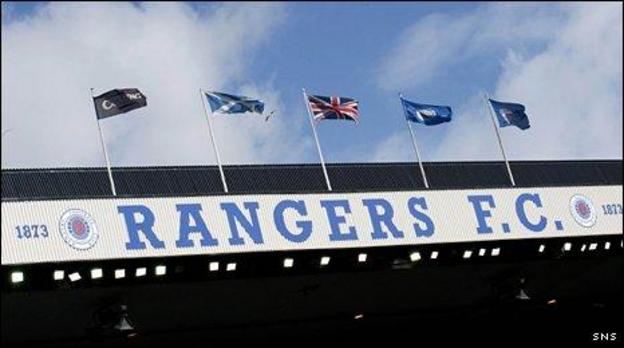 Rangers have condemned a "whispering campaign" against the club after what they describe as an "illegal leak of court papers".
Documents posted on the internet claim to relate to former chief executive Martin Bain's unfair dismissal case against the club.
The papers express concerns over Rangers' solvency if the club owes more than £15m after an ongoing tax dispute.
Bain left Ibrox following new owner Craig Whyte's takeover in May.
In a statement on Saturday afternoon the club criticised what they described as the "ludicrous coverage" of their financial situation.
"The problems Rangers Football Club is now having to deal with are historic and the chairman is committed to resolving the issues that are a direct and unwanted legacy of the previous regime," a spokesperson said.
"The ludicrous coverage over the last couple of days regarding the payment of a minor sum of money to a lawyer and now this latest, and illegal, leak of court papers indicates a whispering campaign by people determined to damage the club.
"They will not deter us from the difficult task that lies ahead."
According to the papers, which purport to have been written by Bain's legal representatives, the former chief executive wants over £1.3m in compensation from the club.
On Friday, lawyers acting for legal firm Levy & McRae, another creditor of the Ibrox side, expressed concern over the solvency of the Glasgow club as they pursued a debt of £35,000.
The law firm said Rangers owed them for legal advice given over Uefa charges, and subsequent sanctions, relating to sectarian singing at Europa League games against Dutch team PSV Eindhoven.
That bill was settled by the club who then dismissed the concerns expressed by Levy & McRae as "unfounded and unwarranted".
Last week, HMRC took action to ringfence a seven-figure sum in Rangers' bank account relating to a £2.8m tax bill.
Rangers confirmed in April 2010 that they are under investigation by Her Majesty's Revenue and Customs over a separate tax issue.