WBA's Gabriel Tamas accepts violent conduct charge
Last updated on .From the section Football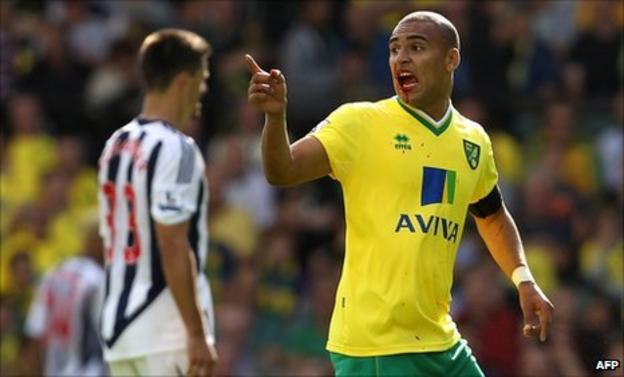 West Brom defender Gabriel Tamas has accepted a Football Association charge of violent conduct following a clash with Norwich's James Vaughan.
Tamas will miss Premier League games against Swansea, Everton and Fulham.
Norwich boss Paul Lambert confirmed Vaughan needed hospital treatment after the incident.
"James has gone to see the plastic surgeon. It's a bad one," Lambert said after the game.
Vaughan wrote on Twitter: "Back home! plastic surgeon sorted me out! think i will have to bite my lip over the 'incident' o wait already done that!"
Lambert added: "It has gone straight through the lip and they can't just stitch it up. The specialist has got to look at it."
West Brom boss Roy Hodgson defended his player, claiming Tamas did not mean to hurt Vaughan.
"As [Vaughan] turns, Tamas catches him with his elbow, but I am 100% convinced it is unintentional," he said.
"It does not make it any better for Vaughan whether you have got caught intentionally or accidentally - it is still a painful blow."