Plymouth Argyle bidder James Brent meets PFA
Last updated on .From the section Football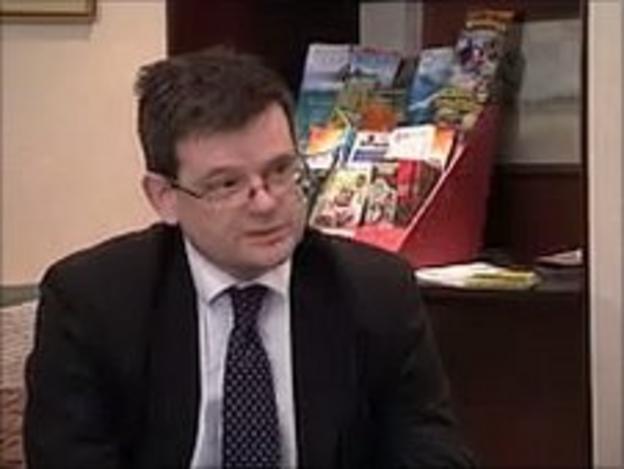 Two men leading consortiums aiming to buy Plymouth Argyle FC are believed to be meeting the Professional Footballers Association.
Argyle's latest wage deferral runs out on Thursday and players have threatened to strike if they are not paid.
The BBC understands acting chairman Peter Ridsdale and James Brent are speaking to the PFA on Monday.
Meanwhile the latest bidder for the club, Paul Buttivant, claims he would make Argyle a success if he took over.
Surrey-based businessman Buttivant told BBC Radio Devon: "Football at the heart of our business plans."
The only bidders to have an offer for the club go before the Football League, Gibraltar-based consortium Bishop International, are still no closer to knowing if their plans will be accepted.
The representative, Kevin Heaney, told BBC South West on Monday that he is "just waiting to find out what's going on" from the club's administrators.
Mr Buttivant claims his deal would be better for the club than that of James Brent.
"We understand football, and at James's own admission, very early on when he threw his hat in the ring, he indicated that he didn't understand the business and didn't really follow football," said Mr Buttivant.
"A football club in any state is a challenge, but we believe that the demographics of Plymouth make it work for our business model," he added.
Mr Buttivant added that making the business work was more important than getting the club promoted straight away.
"Our interest is to take this club forward and build a sustainable business that can play football in the league.
"It would be terrible to drop into the Conference, but the realistic approach is that if that does happen then we want to build the business that can sustain the football club so that it can get promotion back into the Football League at the earliest opportunity," he said.
Argyle are currently bottom of the Football league, having won just one point this season.