Ipswich Town 'formula' eludes manager Paul Jewell
Last updated on .From the section Football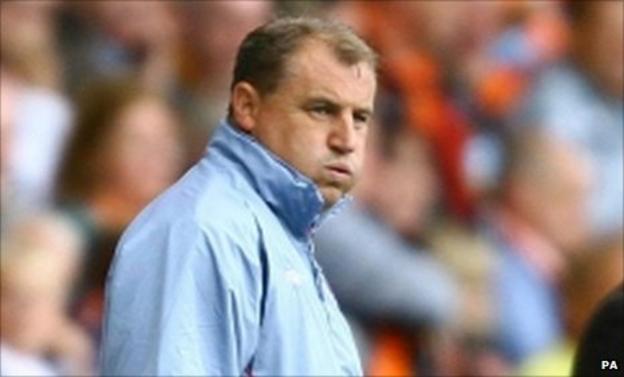 Ipswich Town boss Paul Jewell says he is still trying to find the best way of setting up his side, following a fourth defeat of the season.
"I am searching for a formula, searching for the right system, I know that as well as anybody," Jewell told BBC Radio Suffolk.
"We've got to find that system sooner rather than later."
Jewell, who has made 12 additions to his squad since the end of last season, has yet to name the same starting line-up for two Championship games this season.
But Ipswich, whose two league victories this term have come against Bristol City and Leeds, have struggled with injury problems, particularly in central defence.
"I'm not one those managers who thinks they know it all," Jewell added.
"We brought a lot of players in over the summer, a lot of good players, but we are searching for the right formula and it's difficult to search through formulas when you're not winning games.
"You'd like to give a certain formation a go for a few games, but football isn't like that.
"We're in the results business and we know we need to improve and find that formula sooner rather than later."