Blackpool's Gary Taylor-Fletcher in contract wait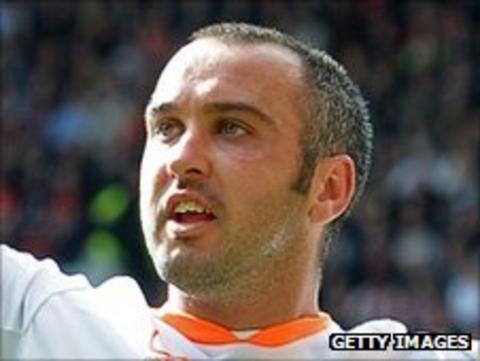 Blackpool striker Gary Taylor-Fletcher says he is still waiting to finalise his new contract with the side.
The 30-year-old's deal expires at the end of the season.
He said: "At the moment nothing is happening. I want to stay here but I just want what I think I deserve.
"I think I'm one of the main players and want to be up there with the rest of them. I'm not asking for the world, I'm not asking for as much as the top earners are on."
Manager Ian Holloway is keen for Taylor-Fletcher and midfielder Keith Southern to stay at Bloomfield Road but as yet chairman Karl Oyston has been unable to agree terms with the pair.
And Taylor-Fletcher added: "I just want to be up there, parity or just below, which I think I deserve."