James Brent to decide on Argyle takeover by Friday
Last updated on .From the section Football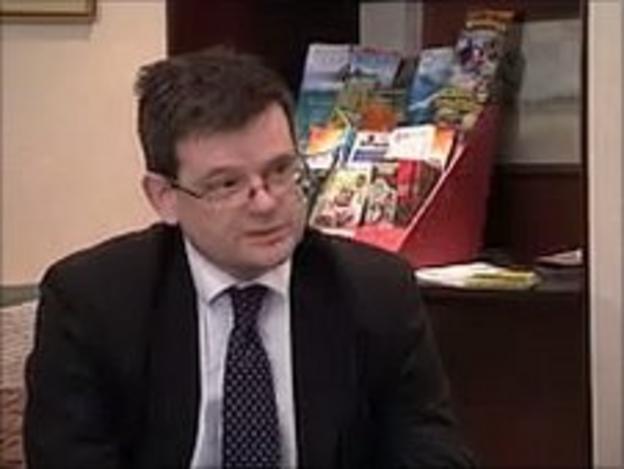 James Brent says he expects to know by the end of the week if he will be able to do a deal to rescue Plymouth Argyle.
"We're spending this week gathering views of key stakeholders," he told BBC Devon on Tuesday.
"We hope to be in a position by the end of this week to know whether to participate in the rescue of the club."
Brent added: "I've promised by Friday morning that I'll let people know if there is anything I can do after discussing it with the key stakeholders."
Three parties have put in bids for Argyle - James Brent, businessman Paul Buttivant and Gibraltar-based consortium Bishop International Limited (BIL).
BIL, backed by Truro City chairman Kevin Heaney, had a £6 million bid for the club put towards the Football League last week, but a decision on approving it was deferred.
Players and staff will be briefed on the latest situation on Thursday by Peter Ridsdale.
But Ridsdale said rumours that players were due to be paid a proportion of their wages on Thursday were not true.
The Argyle squad threatened to go on strike earlier this month after being asked to take a wage deferral and were eventually given 40% of their wages.
"The players are not due to be paid until the end of the month," Ridsdale commented.
And he said that the situation regarding a take over of the club was "moving so fast it might change later this afternoon."
"I'm facilitating anyone who wants to put a bid in for the club," Ridsdale added.