SPL chief executive Neil Doncaster defends Friday night fixtures
Last updated on .From the section Football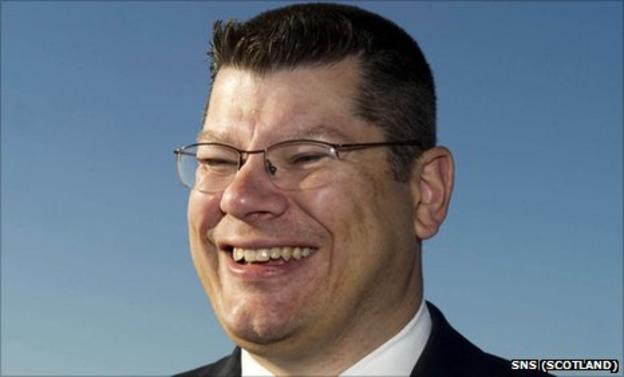 Scottish Premier League chief executive Neil Doncaster has defended their choice of Friday night fixtures.
Fans of Dunfermline have complained after their match against Aberdeen was switched to a 1945 kick off on Friday September 30.
The clubs are 90 miles apart but Doncaster said the league were forced to choose a "low profile" fixture for the pilot scheme.
"Dunfermline was one of few options that we had," Doncaster explained.
"We had to balance the need to have a low profile fixture, against the need to have supporters travelling too far.
"The nearer the travelling distance, the higher profile it is, the more police are likely to required at the game and that makes it difficult to get a Friday night game away.
"This was a balance of trying to work who was going to be close enough to make it viable for a Friday night."
The SPL and the Scottish Football League jointly announced a pilot scheme which will see Aberdeen and Dunfermline, and Partick Thistle and Morton will be play on the same night.
Neither of the matches will be shown on television and the leagues stressed that at this stage the pilot is a one-off project.
Scottish police forces have previously been reluctant to allow Friday nightfootball given their need for resources in city centres, although top-flight matches were played in the slot in the mid 1990s at the behest of TV companies.