Andre Villas-Boas says Chelsea will go for victory at Manchester United
Last updated on .From the section Football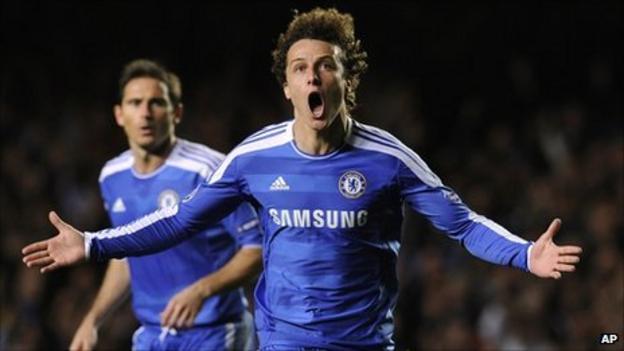 Chelsea manager Andre Villas-Boas accepts his side will face a "different kind of challenge altogether" when they visit Manchester United on Sunday.
With one eye on the trip, Villas-Boas rested captain John Terry completely and Frank Lampard started on the bench.
Villas-Boas said: "We will go there to try to win it. It's going to be a very good early-season game."
He added: "We face United perhaps in their most tremendous moment of motivation and flair and style.
"A team that has made its impact at the beginning of the Premier League is different from last year, but I think it provokes in us a good challenge.
"Motivation will be the key factor in the game, and the capacity of people to transcend themselves and take the game through and come back from Old Trafford with a win."
Chelsea ambled through much of their match against the German side, with England Under-21 forward Daniel Sturridge the main livewire before Brazil defender Luiz scored on 67 minutes and Mata secured a more flattering final scoreline with a stoppage-time second.
The result pleased Villas-Boas, who said: "We had numerous chances throughout the game and deserved to win.
"An international week has gone by, then we had Sunderland after two days and then, after another two days, a Champions League win against a very tough team. But I am pleased, particularly with good passing and fluency in the game."
The Portuguese also said he had resolved the situation with Spanish striker Fernando Torres after he reportedly said that some of this team-mates were slow.
But despite setting up both of Chelsea's goals, Villas-Boas would not confirm whether the Torres had done enough to earn a start against United at the weekend.
"I have to make a decision," he said. "We have another couple of days to train, and he will compete with the other four for that position. We have to take the best decision possible."
Didier Drogba was also left out of the team against the Bundesliga side as he continues to recover from the concussion that he suffered against Norwich.
Villas-Boas said he was unsure as to whether the striker will be fit in time for the trip to Old Trafford.