Micky Adams aims to strengthen with new Port Vale funds
Last updated on .From the section Football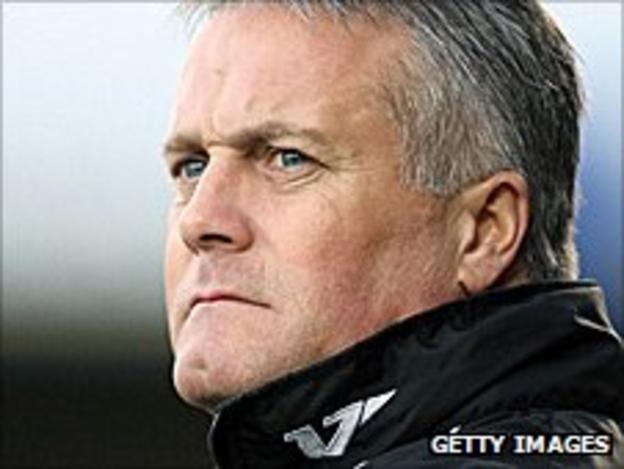 Port Vale manager Micky Adams is hopeful that the sizeable investment from Blue Sky International will allow him the chance to strengthen his squad.
"If I think there's a player that can improve the team, I'm sure they'll be open-minded to that suggestion," the Vale boss told BBC Radio Stoke.
"What I don't want to do is bring someone in just for the sake of it."
Adams, who is also a director at Port Vale, continued: "It can upset the dressing room so we'll look at it closely. If there's anybody that we feel can improve the team, not the squad, I'll put it to the new board."
The partnership between Blue Sky International and Port Vale will see investment into the running of the club, as well as Vale Park and a training facility.
A further £2.5m will be spent on community projects in the Stoke-on-Trent area over the next five years, plus another £500,000 on pre-season tours for the next decade, taking the total investment to approximately £8m.
"I think it's a welcome investment," said Adams. "The people that I've met, particularly on the pre-season tour [to North America in July], are genuine people who want to take a football club forward and we hope it's Port Vale.
"It gives us a welcome boost and from a community point of view I can see it doing great things if they deliver everything that they've promised."
Chief executive Perry Deakin said that the investment will secure the long-term future of Port Vale: "The chairman [Mike Lloyd] and myself have worked long and hard to deliver it. It really is a new dawn.
"In terms of what it brings them [Blue Sky] as a business, they're looking for a presence in the UK and to be able to promote their own brand.
"They've decided, thankfully, that they can do that via Port Vale."