Heaney denies his bid for Plymouth Argyle has collapsed
Last updated on .From the section Football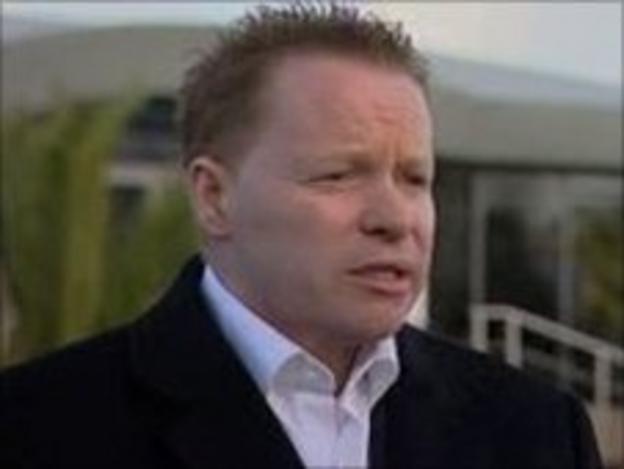 Businessman Kevin Heaney has denied reports that his consortium's bid to buy Plymouth Argyle has collapsed.
Reports suggested that Bishop International (BIL) had pulled out of a £6m deal to bring the club out of administration.
"The administrators are entitled to consider other bids and we have not quit," Heaney told BBC South West.
It comes as rival bid from hotelier James Brent is being considered by the club's administrators
BIL would buy Home Park and the land around it and sell the club on to acting chairman Peter Ridsdale for a nominal fee.
James Brent met creditors and the Professional Footballers' Association earlier this week.
The Plymouth Argyle Fans Trust say they would like to see a deal done with Brent.
"Our message to the key stakeholders is that James Brent is the only show in town," Plymouth Argyle Fans Trust chairman Chris Webb said.
The Trust is now urging the club's administrator to back Brent's bid.
"James in engaging with all the key stakeholders across this week including football creditors and the city council and we're hopeful that something can happen by Friday," Webb added.
Brent told the BBC on Tuesday that he would decide by Friday if he could do a deal for the club after meeting 'key stakeholders'.
"It's quite clear that the wrong choice was made originally by the administrator and James Brent offers him a chance to rectify that," Webb added.