Southend United boss riled by inconsistency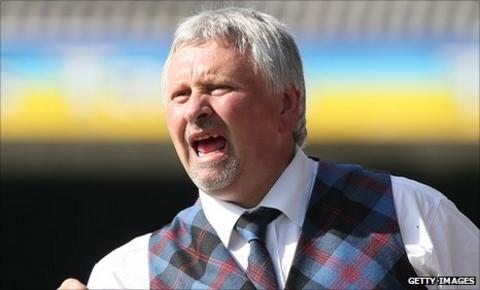 Southend United boss Paul Sturrock has expressed his frustration with his side's inconsistent form.
The Shrimpers overcame Gillingham 1-0 on Tuesday, playing over 20 minutes with 10 men, after losing 2-0 at Swindon at the weekend.
"Exasperated is the word I would use. After the performance on Saturday to dig out a point today is incredible," Sturrock told BBC Essex.
"It annoys me we can change standards dramatically over three days."
Sturrock's men are ninth in League Two, with four wins, three defeats and one draw from their eight games.
And the Scot is demanding to see the Southend side that secured victory over Swindon in the future.
"I've tried to emphasise to the players that work-rate and attitude are the key to this league," he added.
"With the ability of the players we have, we're going to be a force in the league. Consistency of a performance like that, you'd be promoted.
"We are very close to being a very competitive team in this league.
"But we go through these spells where we look lethargic and look as if we think we've just got to turn up, Saturday was very much like that."