Fifa president Sepp Blatter denies making a deal with Michel Platini
Last updated on .From the section Football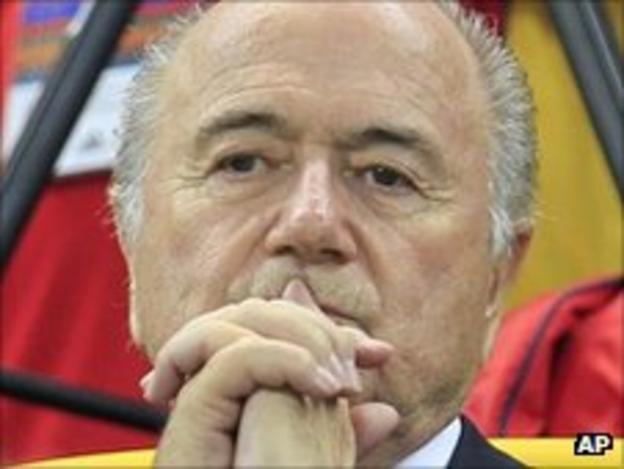 Sepp Blatter has moved to deny claims that he will stand down from the Fifa presidency to make way for his opposite number at Uefa, Michel Platini.
Reports had suggested Blatter might stand aside in 2013, rather than serving his full term until 2015.
But Blatter tweeted: "The existence of a 'deal' between me and Michel Platini for the presidency is pure nonsense.
"The suggestion that I intend to stop my four-year mandate before its end is simply ridiculous."
Blatter, 75, was re-elected in June after being the only candidate.
Rival Mohamed Bin Hammam, president of the Asian Football Federation, pulled out after being suspended over bribery allegations.