Celtic prepare for Spanish heat
By Liam McLeod
BBC Scotland in Madrid
Last updated on .From the section Football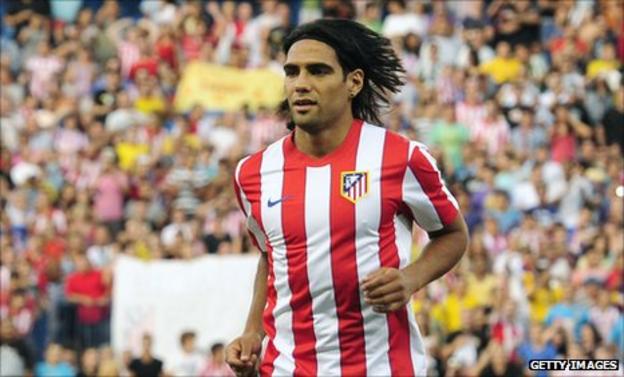 The wrangling over Celtic's Europa League reprieve appears to be over - for now - as the team left Glasgow on Wednesday morning.
Whether Sion can throw another spanner in the works in the hope the wheels come off is another matter.
For Celtic, they can now focus on the actual challenge on the field.
And if they thought that the Swiss side were a big hurdle - having lost 3-1 on aggregate - an even bigger one awaits them in Madrid.
It has not been the best of starts domestically for Los Rojablacos - or Atletico Madrid, to you and I.
A 1-0 defeat against Valencia at the weekend means they are goalless and without a victory in La Liga, having played just two games in the new season.
It follows a disappointing season last time around as they finished seventh and a whopping 38 points behind champions Barcelona.
But, this is a hard-nosed club.
If Real Madrid are the aristocracy of Spain's capital, Atletico are the working-class man.
Their Estadio Vicente Calderon is set in Madrid's south side and the team supported largely by the less affluent in the city.
Those with real money watch their football at the Bernabeau, which is surrounded by office blocks and posh cafe bars.
The Calderon has a main motorway running underneath it and is beginning to show its age.
But there is no getting away from the task in hand for Neil Lennon and his men.
This much-changed Atletico Madrid are still the strongest side in this group despite the loss of key members of the squad that won this tournament the season before last.
Gregorio Manzano's squad were this summer shorn of the likes of new Manchester City star Sergio Aguero, Diego Forlan - who went to Inter Milan - and former Czech captain Tomas Ujfalusi.
That's the good news.
The not so good news is the arrival of Colombian superstar Falcao.
He comes to Madrid with the tag of being one of the finest strikers in the world, though he now needs to prove that in the Spanish top flight.
I read Aberdeen goalkeeper David Gonzalez first encountered Atletico's 40m euro man as a 12-year-old playing in his club's under-17 side back in South America.
So it was no surprise to see him move for big bucks this summer.
Falcao almost single-handedly guided Porto to this trophy last season, scoring 17 goals in 14 games.
He has yet to open his account for his new club, but Celtic can be assured he will be going all out to do just that in the Madrid heat on Thursday.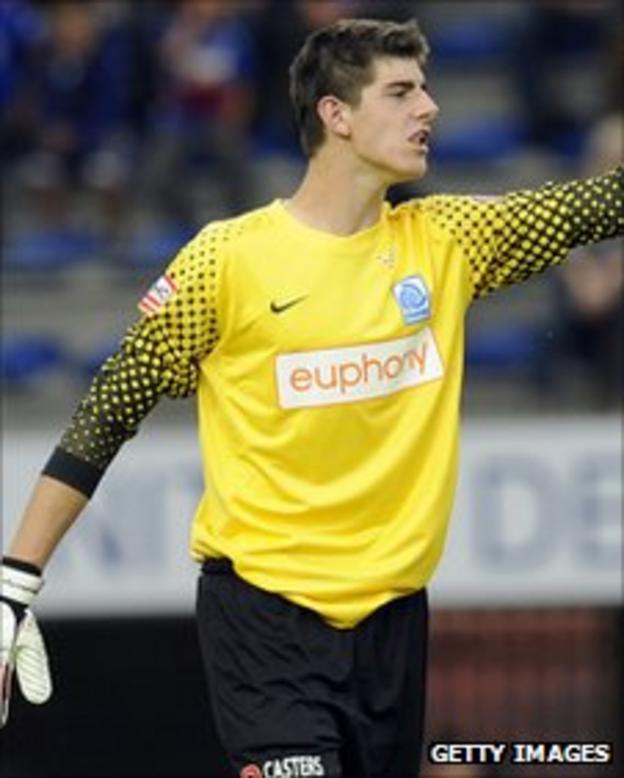 Another familiar name in the Atletico ranks is Brazilian Diego.
Despite an unsettled club career of late, the 26-year-old - on loan from German side Wolfsburg - is a big talent.
Steve McLaren signed him for his parent club, but a fall-out with his successor saw him jettisoned a year after moving there from Juventus.
Rangers fans will remember Diego fondly, given they knocked him out of the Uefa Cup on their way to the final in 2008 when he was at Werder Bremen.
But it is not just about those two.
Manzano is able to mix youth with experience.
Their goalkeeper is on loan from Chelsea in the shape of 19-year-old Belgian squad member Thibaut Courtois, who signed a five-year deal at Stamford Bridge before being immediately put out here on loan.
Argentinian youngster Eduardo Salvio can play in the middle, on the wing and up front.
Another new signing is Turkish international Arda. His 12m euro move is the biggest in Turkish history.
Contrast that with Portugal World Cup star Tiago and former Arsenal forward Jose Antonio Reyes who both know their way around a football pitch.
The Sion debacle has almost left Atletico as a sideshow when it is they who are the main event.
But, Celtic will need to improve tenfold from their last European excursion if they are to stand a chance of taking anything in the Spanish heat.