Mansfield Town appointment genuine - Carolyn Still
Last updated on .From the section Football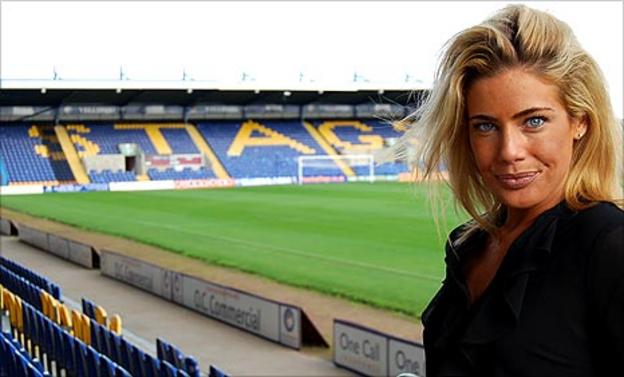 Mansfield Town's new chief executive Carolyn Still insists her appointment is "genuine" amid speculation she is in a relationship with owner John Radford.
Radford has so far not responded to BBC Radio Nottingham as to whether he is romantically involved with Still.
But Still said: "I don't feel it's appropriate, at this stage, to comment. This has been a genuine appointment. I have worked hard to get where I am."
Still is a politics graduate from the University of Durham and has previously worked in the fashion industry for Bulgari and Gucci.
She succeeds Steve Barker, who has accepted a new position within chairman John Radford's company, One Call Group.