I'm rich, handsome and a great player - Cristiano Ronaldo
Last updated on .From the section Football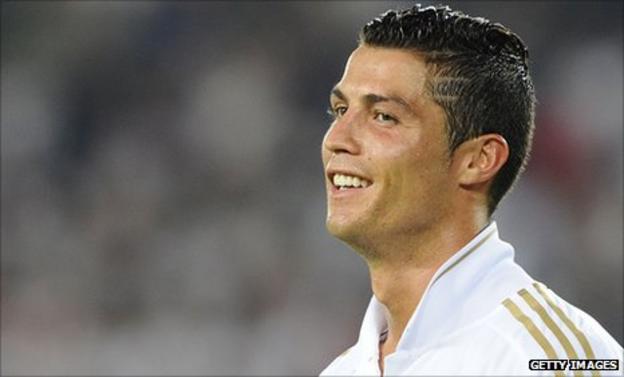 Cristiano Ronaldo believes opposition fans dislike him because he is "rich, handsome and a great player".
The Real Madrid star was jeered by Dinamo Zagreb supporters during his side's 1-0 victory in the Champions League on Wednesday.
The Portugal winger also came in for some rough treatment from the Croatian side's defenders, prompting Ronaldo to offer his own assessment.
"People are envious of me," he said. "I don't have any other explanation."
While the former Manchester United star was happy to brush off the abuse from supporters, he was less than happy with the protection he was afforded by referee Svein Oddvar Moen.
Ronaldo needed stitches in his ankle after one particularly robust tackle, and called on the officials to get tough with over-physical markers.
"We are very happy with three points we took, but I'm not so satisfied with the refereeing," he said.
"I hope we never have this referee again. People talk of fair-play, of protecting good players, but I never get any of that. I don't understand a thing.
"I'm sad because I hear referees saying they will protect skilful players but, while some are untouchable, it seems I can be mauled."