Manchester United test crucial for Chelsea's Premier League title bid

By Alan Hansen
BBC's Match of the Day football pundit
Last updated on .From the section Football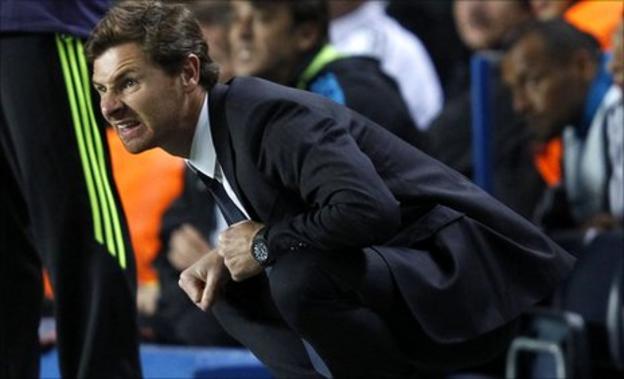 Chelsea meet Manchester United on Sunday and, even though this Premier League season is in its infancy, it is already taking on the appearance of a game the Londoners cannot afford to lose.
United's start has been spectacular, rather like Chelsea's was this time last year, while Andre Villas-Boas has made a steady start at Stamford Bridge.
It has been a case of so far, so good for Chelsea's young manager but defeat on Sunday would leave them five points adrift of United - and quite possibly Manchester City if they win at Fulham.
This is not insurmountable but you don't want a gap like that to be opening up at the top, even after only five games.
If there is to be a title challenger from outside Manchester, I think it will be Chelsea. That's why the game at Old Trafford is already so important for them.
You will not win the title in the first 10 weeks but it is possible to lose it - and they will not want to fall behind so soon into the season.
It will be a test for United as well because, although they have played brilliantly this season, they have rarely been put under any pressure - apart from in the 1-1 draw at Benfica with a much-changed team.
Villas-Boas has described the game as "a different challenge". He will mean for him and his players - but I have been impressed with the Portuguese so far.
When you are only 33 and go into a dressing room full of experience, you need to earn respect and show you are your own man because the slightest sign of weakness will be pounced upon by players, supporters and the media.
He has accomplished this so far but the real pressure will come if Chelsea start to struggle.
If they can get a result at Old Trafford, it will give a huge lift to the belief and confidence of everyone at the club.
Villas-Boas has freshened Chelsea up by bringing in younger legs and a bit more pace. Juan Mata looks a very good player and Daniel Sturridge gives them an extra dimension with his quick feet and eye for a goal. There is still the problem of Fernando Torres getting back to his best but Villas-Boas still has plenty of quality to work with.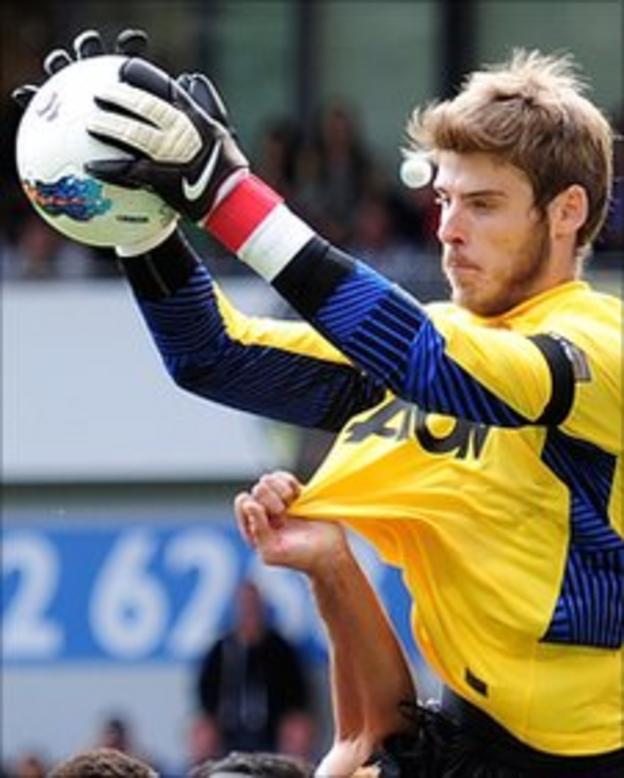 Chelsea will have to defend well, remembering how they conceded a goal to Javier Hernandez in 36 seconds when they lost at Old Trafford last season.
There are question marks over United goalkeeper David de Gea and Chelsea will want to put him under pressure as quickly as possible by testing him out with shots and getting the ball in and around his head.
The concern around De Gea will not go away until he strings a run of clean sheets together or saves United in a game.
Chelsea will also want to test United's defenders and see how they react collectively because the season has been a cruise so far.
It will be difficult but, if Chelsea can do that, they have got a chance. In no way is it a foregone conclusion United will win this game because the London club have too many good players.
Chelsea have got to stop United, as they have been doing to other teams this season. If they can find a fair way into the game and United have not scored, they will hope to test United in a manner no-one has managed so far this season.
Having said that, United have looked superb in their first four Premier League games. New signings Ashley Young and Phil Jones have settled in instantly, while the catalyst is the same person it has been for years - Wayne Rooney.
I remember watching him play for England in the World Cup against Algeria in Cape Town last summer. He looked as if he had never seen a football before. It was as bad a performance as I have seen from a top player - but I never doubted he would come back to his best.
It's not just because of his ability but his attitude. His work-rate is phenomenal and he has got more guts than almost everyone else put together.
To prove my point, I recall United's 3-1 defeat at Liverpool last season. Wayne was having a nightmare but he was trying as hard in the 91st minute as in the first - even with the game lost. I have huge admiration for that.
It lifts team-mates when they see their best player trying like that and sets an example. Supporters and colleagues will say to themselves, "Well if he's our best player and he is doing that, then I should be as well".
It creates solidarity among a team and gives it a sense of presence and self-belief plus a feeling that everyone is in it together. That is is the importance of Rooney to Manchester United, apart from his wonderful natural ability.
He will, of course, be the key figure again on Sunday. This may only be their fifth league game of the season but the stakes are already high, especially for Chelsea.