Plymouth Argyle players defer wages again
Last updated on .From the section Football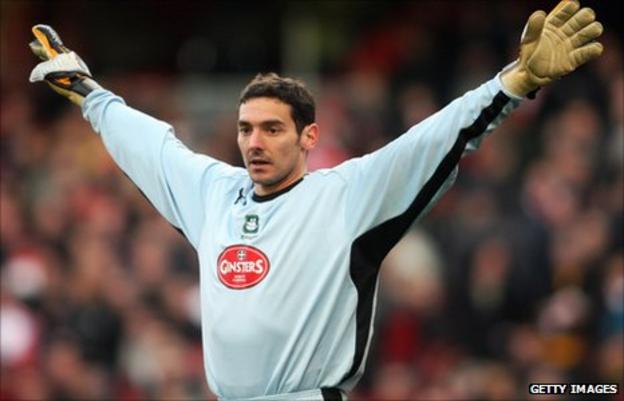 Plymouth Argyle's players have had their wages deferred again as they wait for the club to be taken over.
Players had threatened to go on strike last month after being asked to forgo their pay.
The squad has not been paid in full since the end of last year after the club went bust.
"The boys will sign the deferral, because we feel like we've reached a point where the club could go," club captain Romain Larrieu told the BBC.
"The only way we're going to be paid is if someone takes over," he added.
While the former preferred bidders, Bishop International, still say their bid is on the table, Larrieu believes that the only bid which will succeed is that of rival James Brent.
"It's only a question of time," Larrieu said. "It takes time and we understand that but he's trying to press things forwards.
"If he is going to own this place he doesn't want us to be in this position any longer."
But Larrieu says the players have ruled out any possibility of going on strike.
"Comparing the situation with two or three weeks ago, when we threatened, we are in more trouble than we were then.
"We are on the brink basically. Either something happens or the club could be gone."
Larrieu says that the lack of money is wearing on Peter Reid's young Argyle team, who have picked up just one point in eight matches thos term and are already five adrift of safety.
"Last year we had a squad of players who were on Championship wages in League One," said Larrieu, "so, if you're paying them 30-40%, it was still a decent wage which, if you change the way you live, you can see the month through.
"It's wearing. It's like a weight on your shoulders every day. You look on the boys and you can see they haven't got the happy face of a 21 or 22 year-old footballer and that's just not nice to see. That's why we want it sorted as soon as possible."