Bradford City sign Craig Fagan after lengthy talks
Last updated on .From the section Football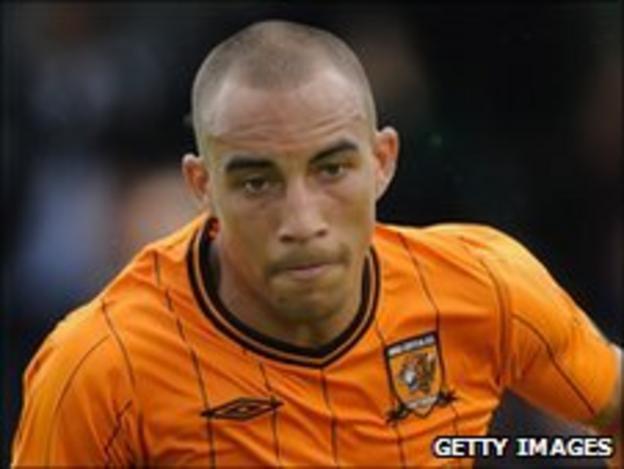 Bradford City have signed striker Craig Fagan on a one-year contract.
The 28-year-old former Hull City forward moves to the League Two club after lengthy talks following concerns over his fitness.
Manager Phil Parkinson told BBC Radio Leeds: "We just adjusted the offer to Craig and obviously it's very much appearance based.
"I don't think there's a major problem and Craig just wanted to get on and play so we came to an agreement."
He continued: "The first day I got the job I put a call into him and he was in Greece at the time ready to sign for a Premiership club over there in their top division.
"He came back and had talks with us and it's taken a while, but I feel Craig will be a big asset to us."
It will be the third time the pair have worked together, with Fagan playing under Parkinson at both Colchester United and Hull City.
He has won promotion to the Premier League twice with Derby County and Hull City, but injuries limited him to just four starts for Hull last season before his departure.
"Ideally we want our own players rather than loan players if we can, and Fagan was available," Parkinson said.
"When I came to the club I looked at the strikers and I felt we had a lot of potential with the young ones we had, but we need a more experienced striker with real know-how out on that pitch for us to help us win games, and Craig offers that.
"He'll be a good role model for our young strikers, they'll be able to watch how he trains and hopefully learn from that."
Fagan is in contention for his debut at Crawley on Saturday despite having missed out on most of pre-season.