Guernsey FC lose three strikers for at least a month
Last updated on .From the section Football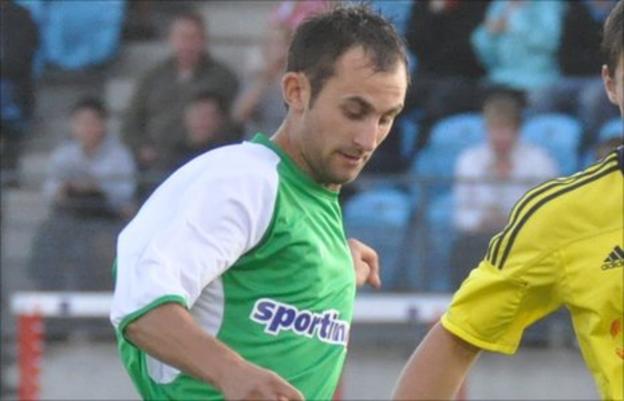 Guernsey FC will be without three of their strikers for at least a month in the Combined Counties League.
Dave Rihoy, who has scored four goals this season, will be out for up to six weeks after having a knee operation.
Fellow forward Glyn Dyer, who has found the net three times this season, will be out for a similar period with knee and hamstring problems.
But Craig Young, who was carried off in their 5-0 win over Worcester Park two weeks ago, will not need an operation.
Young's ankle injury is expected to take four weeks to clear up.
"We're going to be without three fantastic players but it opens the door for somebody else," Vance told BBC Guernsey.
Meanwhile Vance will take five teenagers to their Combined Counties League Division One Challenge Cup tie at Spelthorne Sports.
He has named two 16-year-olds, two 17-year-olds and a 19-year-old in his squad for the trip.
"We try and win every game we play I trust these youngsters and I believe they've got the ability to step up," Vance told BBC Guernsey.
Several of Guernsey's first-choice squad will play for their club sides instead.
"The biggest balance is that club games are still going on and I think it's very important that players make themselves available for their clubs as well," Vance said.
"It's a cup game and I always wanted to give some youngsters a chance and this is a great competition."